Top 10 Innovation Articles of 2021
At Kalypso, we believe in the power of creativity, diversity and innovation to change the world. This year's list of top innovation articles reflects our commitment to digital transformation and enabling the digital thread to best serve our clients.
Here are our top ten innovation articles of 2021, ranked by unique page views.
Choosing the right device drives successful adoption and scalable AR programs, because the right device can help shape the AR experiences to achieve desired business outcomes. Here are six important considerations to help companies choose the right device for the right business need.
By Sachin Misra and Ryan Fontanesi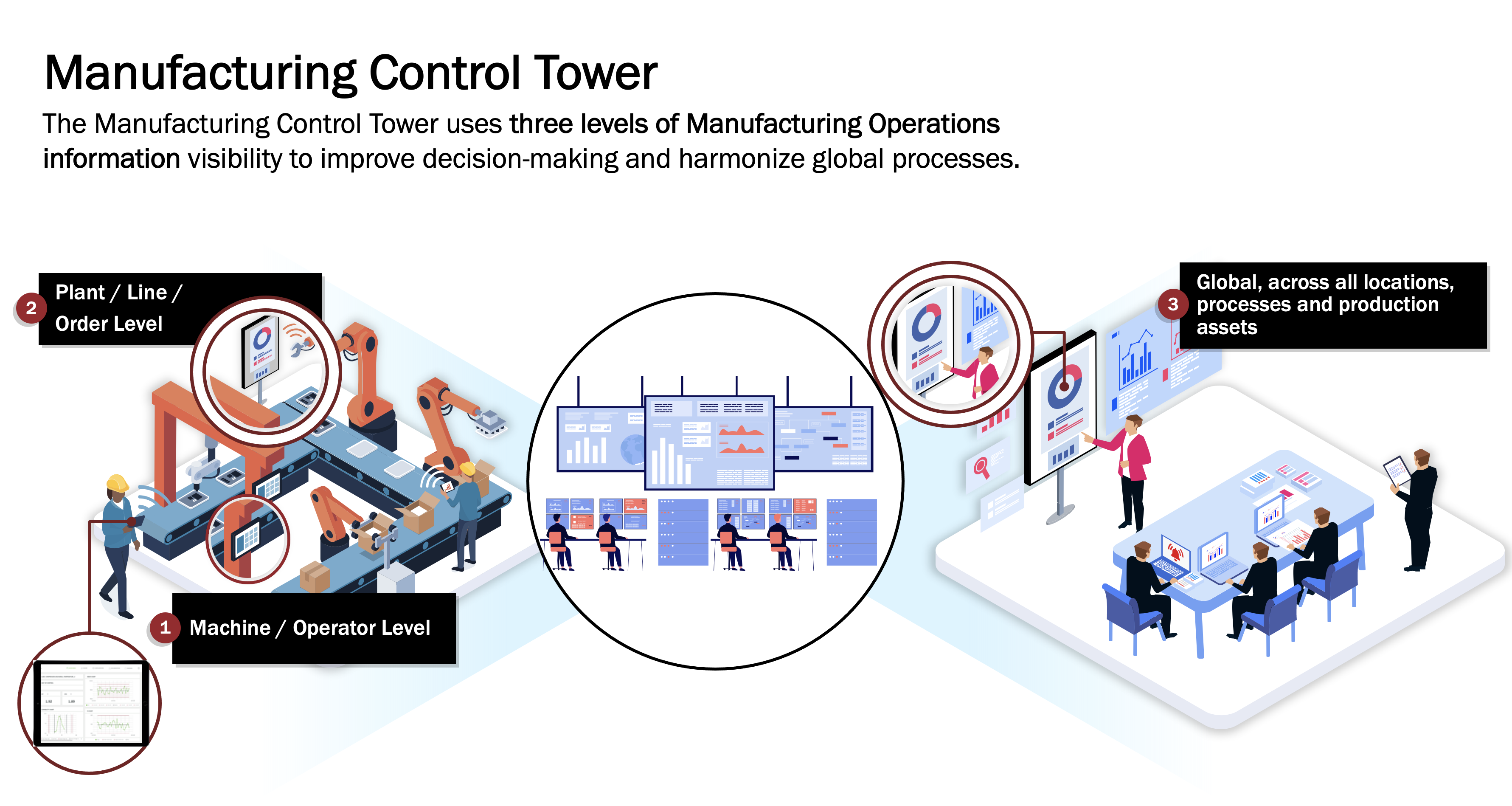 Manufacturing facilities frequently use manufacturing execution systems (MES) to manage daily production and track key performance indicators (KPIs). Often, each manufacturing plant has its own MES instance, and companies lack an aggregated view across all lines and facilities. This makes it nearly impossible to make the best possible choices when it comes to balancing capacity, available supply and production demand. What if you could collect all the data from these purpose-built systems and provide information to key production stakeholders that will help optimize operations?
By Adam Page and Rod Walters
The disruptions over the past year made it clear that companies with an existing focus on building digital capabilities had a significant advantage in their ability to adapt and respond. The future of product development is powered by the digital thread – a seamless flow of data that connects business processes, systems, products and equipment across the value chain to deliver business growth, operating efficiency, cost reduction, resiliency and risk mitigation.
By Brian Ding and Luke Yizhou HE
The road to digital transformation is often paved with false starts. To drive true business value, and to move from proof-of-value activities to scale, it helps to learn from others. In this article, we detail a recent digital initiative in one of our own factories, including the five major lessons learned. In sharing these lessons with you, we hope to provide guidance that helps drive value and scale for your own digital transformation journey.
By Stefanie Gunia and Erin Halleran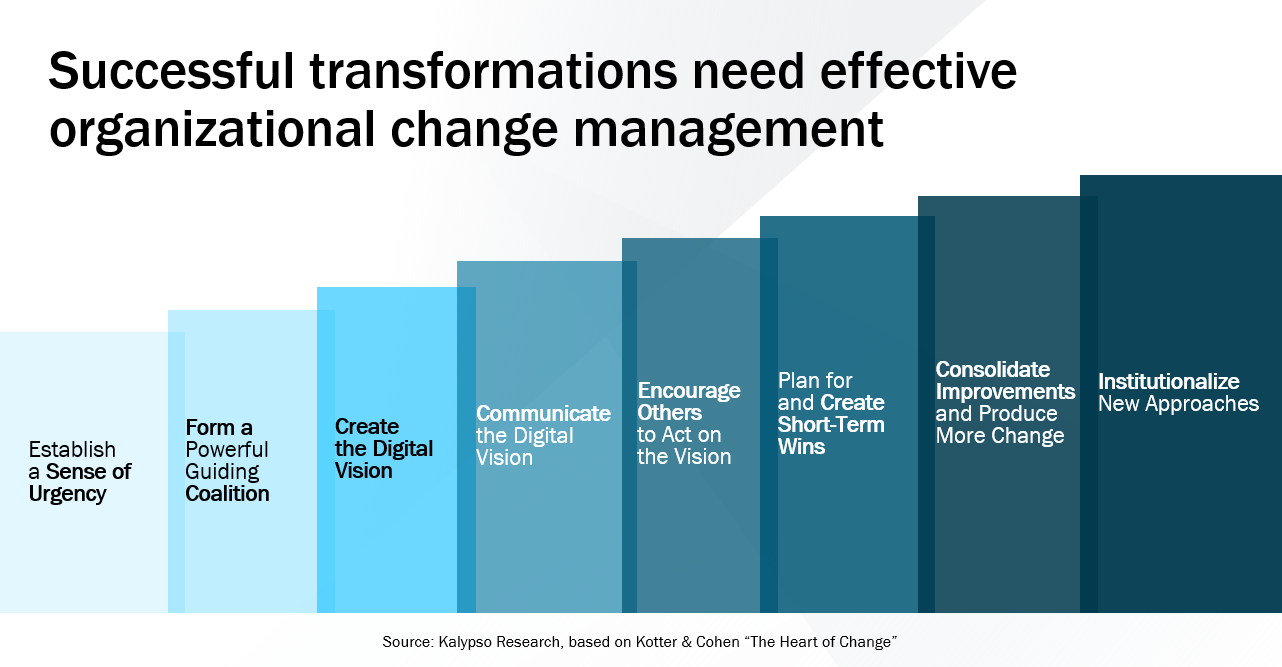 Digital transformations are just that – transformative – which can include significant changes to people/teams and processes, as well as the implementation of new technologies. Organizational Change Management (OCM) should be an integral part of the plan to help shape and drive the entire initiative.
By Sachin Misra, Stuart Gillen and Nick Ward
In the pharmaceutical industry, R&D budgets typically track proportionally to revenue, so when revenues start to shrink, innovation is impacted. But when innovation budgets shrink, the challenges driven by pharma's complex and lengthy product development processes—such as drug discovery, screening, and clinical research—remain. We highlight some of the emerging value cases for artificial intelligence (AI) across phases of the pharmaceutical value chain, which includes processes in four primary functions across the pharmaceuticals lifecycle—Discover, Create, Make and Sell.
By Sachin Misra, Marc Fowler, Maria Lowry, Nick Ward and Benjamin Arredondo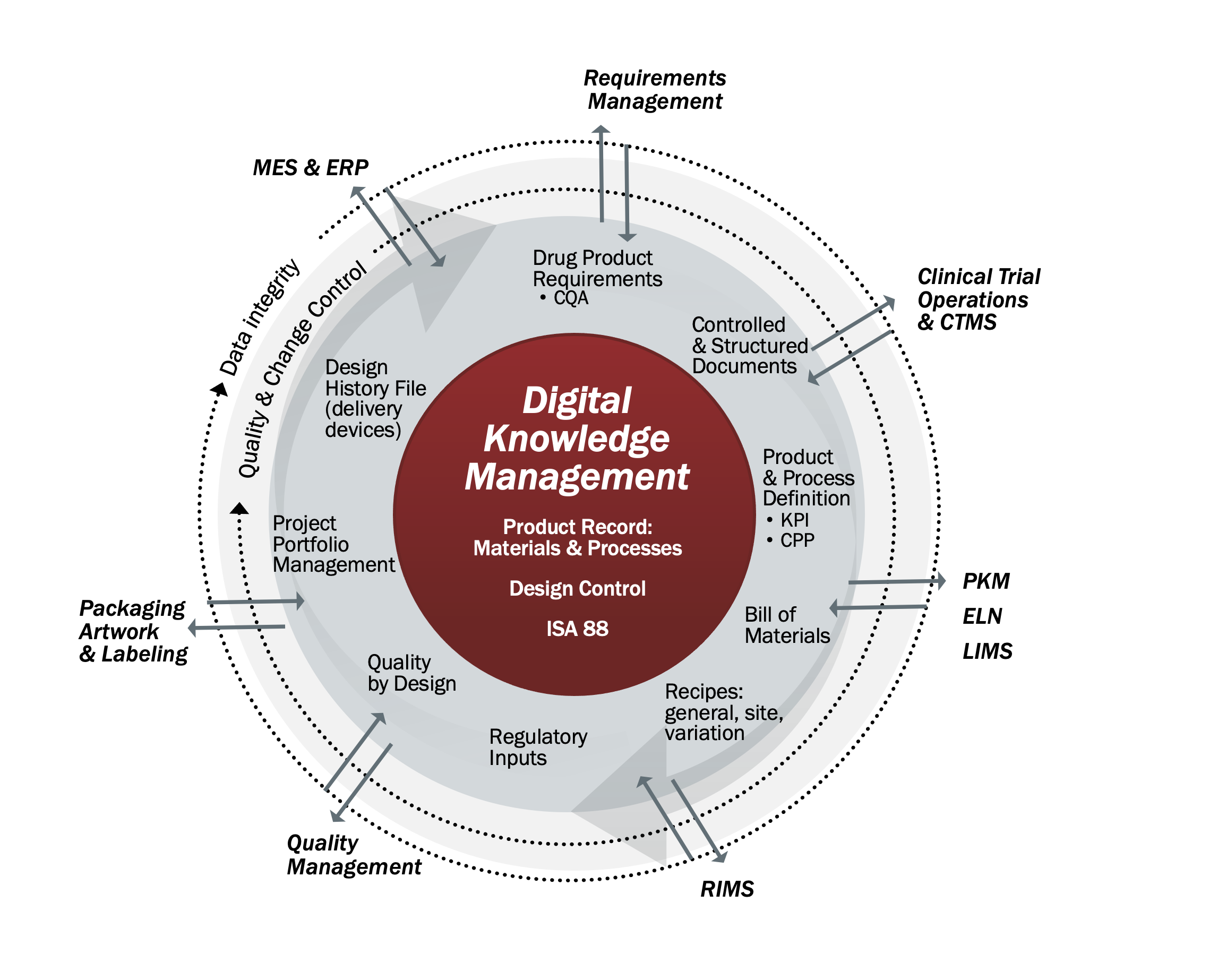 While sheer human perseverance played a pivotal role in driving the notable speed to market for vaccines, this approach is not sustainable nor practical for commercial drug products. Digital methods and tools should be leveraged to achieve similar results in a sustainable, efficient, and profitable way. Pharmaceutical manufacturers now face the need to confront these challenges head-on and embrace connectivity across the value chain, starting with laying the digital foundation for innovation in the form of Digital Knowledge Management and Pharma 4.0.
By Shankar Subramanian, Sarah Pierson and Sarah Higgens
Even before the pandemic, many brands had realized that traditional, siloed operating models. Collaboration and product data management were a growing challenge as the industry became more distributed and more global. This realization drove industry leaders to experiment with new technologies like digital product creation and advanced analytics. And with the pandemic in 2020 driving a rapid acceleration of direct-to-consumer business models, many others have started to transform. These efforts are aimed squarely at making companies more responsive to quickly changing consumer sentiment and demand, especially in times of rapid change.
By Maria Lowry and Hiba Khan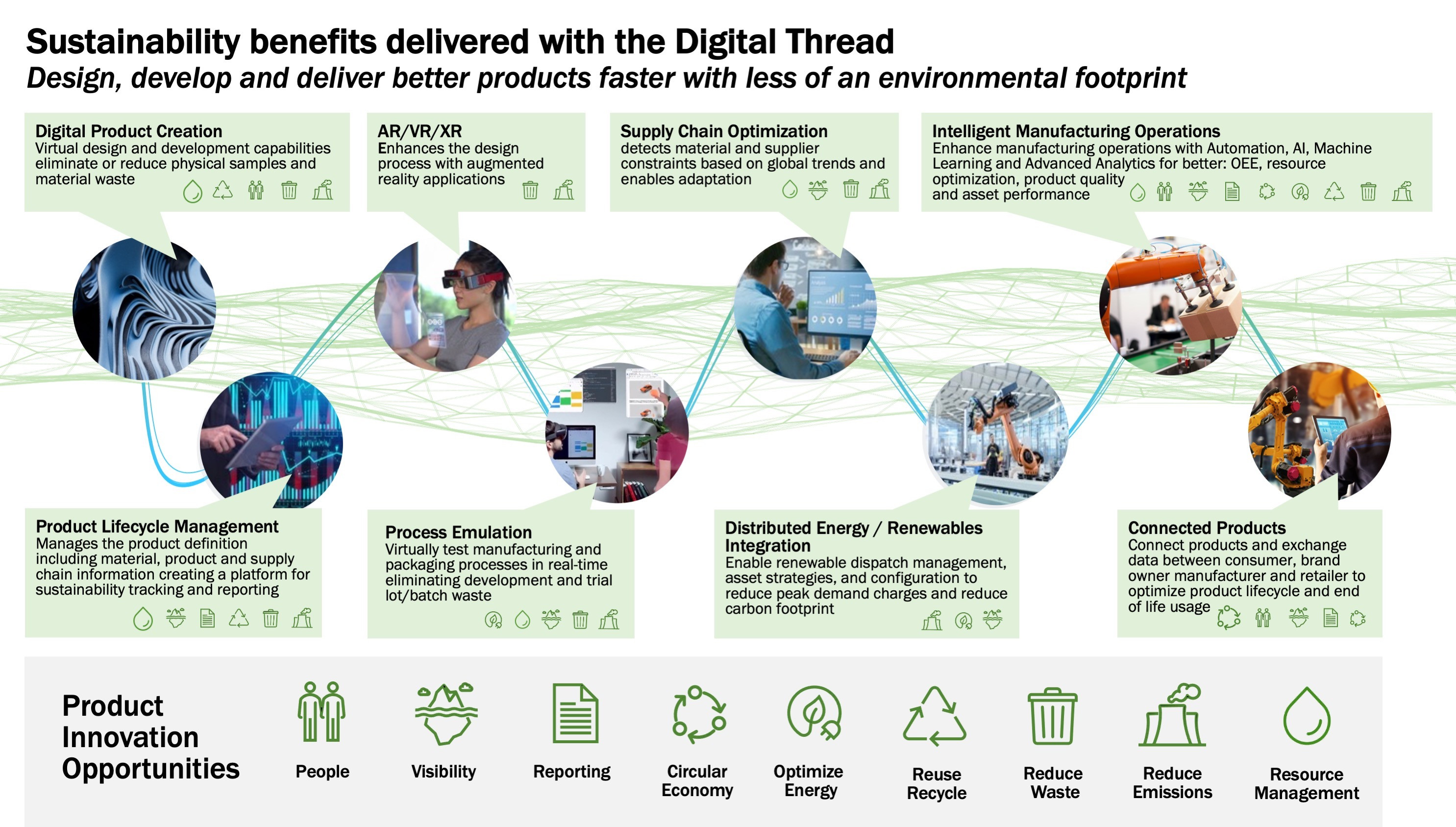 As we reflect on Earth Day, it's clear that our Earth needs innovation—now more than ever. And businesses need to innovate across the value chain in ways that are faster and smarter than some think possible. Over the years, we've learned that the digital thread plays a key role in enabling sustainable products and operations for our clients. So in honor of Earth Day—and every day—we're declaring our dedication to ensuring hundreds more Earth Day celebrations to come; for us, for our clients and for our planet.
By Venkat Gopikanth, Rodney Holmes and David Comerford

While companies have turned to digital transformation to discover, create, make, and sell better products, service has traditionally been an afterthought. In pursuit of getting the biggest bang for their buck with digital investments, companies have placed more focus on use cases enabling them to deliver new and innovative products to market faster. Less attention has been placed on service models, which many companies look at as a cost center.

Thank you to our subscribers, readers and authors. Wishing you a 2022 filled with innovation and transformation. Happy reading!

Subscribe to our newsletters to receive the most recent content in your Inbox every month.

Katherine Murphy
Editor-in-Chief
Viewpoints, A Kalypso Publication