Product Launch Optimization is the digital connectivity between product development and manufacturing operations – a key pillar of Smart Connected Operations for enabling the digital thread.
Product Development and Manufacturing are often disconnected and operate in functional silos, making it difficult to achieve seamless transfer of information, strategic alignment and decision making between functions.
We help manufacturers leverage digital technologies to connect Product Development with Manufacturing and Supply Chain Operations, integrating the business and unlocking new capabilities.
Product Launch Optimization Benefits
Connecting Product Development with Manufacturing unlocks new capabilities and helps to optimize the product portfolio and design better products as manufacturing data is fed back into the product development process. This connection also helps to improve the handoff to manufacturing by digitalizing the technical transfer.
Optimized product portfolio
Improved product manufacturability
Improved product supply chain efficiency
Faster commission and scale of manufacturing operations
Improved product quality and time to market
How We Help Clients with Product Launch Optimization
We are helping our clients evolve from physical to digital processes by digitizing product development and manufacturing operations and implementing analytics to collect, analyze and distribute data throughout the network to support insights and decision making.
Digital Product Creation with Artificial Intelligence (AI) to enhance the design process
Product Lifecycle Management (PLM) to manage the core product definition backbone
AR/VR/XR to enhance the design process with augmented reality applications
Voice of Customer (VOC) Product Testing to conduct immersive product testing sessions with consumer and customers to inform requirements
Quality Management to detect design and quality issues with AI
Digitalization of the Tech Transfer Process to seamlessly transfer product introductions and changes from Product Development to Manufacturing
Product Launch Optimization Case Studies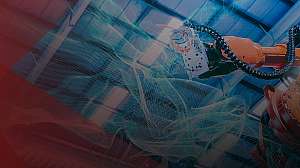 Watch this on-demand video to learn how leading manufacturers can optimize product launches with connected product development and manufacturing.
Get Started with a Value Workshop
Contact us to schedule a value workshop where we'll understand use cases and associated value, begin prioritization of impact versus difficulty of implementation, and determine an MVP use case.