Field service operations has long been an area of inefficiency due to the reliance on manual methods and work. Now, in the "new normal" in the wake of a global pandemic, a changing workforce and rising competitive pressures, there are new opportunities for improved efficiency and safety in field service operations.

Transitioning from traditional field service operations to smart connected field service operations can deliver significant business value by enabling issues to be identified earlier, solved quicker and often without traveling on-site​. This in turn impacts key metrics such as increasing first time fix rate, decreasing mean time to repair, increasing field worker efficiency and utilization, and reducing support costs.

We help our clients proactively maintain equipment health and uptime, and resolve issues quickly by leveraging digital technologies in field service operations.
Field Service Operations Use Cases
Move field service from onsite to remote with lighter augmented reality (AR) solutions
Empower customer/onsite employees
Reduce travel time and costs, and enable social distancing
Improve Mean Time to Repair (MTTR) and reduce costly downtime
Modernize service training with expert knowledge capture
Increase equipment up time through optimizing preventative service activities
Minimize technician down time
Optimize travel schedules to reduce costs
Reduce inventory
Optimize planning and scheduling of service activities with advanced analytics
Empower customer/onsite employees
Reduce travel time and costs, and enable social distancing
Improve Mean Time to Repair (MTTR) and reduce costly downtime
Enable field service workers to be more effective onsite with AR
Enable step-by-step guidance

Minimize time needed to identify issues

Ensure first-time right installations and fixes

Enable engineer focus on the equipment instead of paperwork and manuals
How We Help Clients with Field Service Operations
Our smart connected operations solutions are built on top of leading IoT platforms and enabled by digital twins, advanced analytics and extended reality (XR). Our approach addresses your most pressing needs first and delivers business value quickly, from lightweight, instantly available AR solutions to comprehensive IoT-enabled XR solutions.

Demonstrate initial showcase of enabling technology
Secure executive sponsorship
Develop and maintain strategy and governance model
Identify and execute proof of value
Develop technology platform architecture and data backbone
Expand capability definition
Integrate throughout the Connected Enterprise
Deploy across field service lines
Field Service Operations Case Studies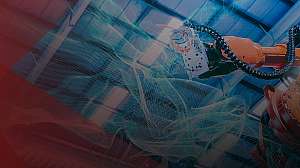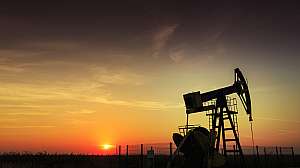 As the global demand for oil rises, the US shale industry can leverage smart connected operations – enabled by digital technologies – to deliver operational excellence in field operations. Here's an example.
Get Started with a Value Workshop
Contact us to schedule a value workshop where we'll understand use cases and associated value, begin prioritization of impact versus difficulty of implementation, and determine an MVP use case.