We help life sciences companies accelerate the process of bringing compliant products to global markets while adhering to country-specific registration requirements.
To compete and grow in a global market, life sciences companies must be able to scale international sales – quickly. This means developing products that comply with global regulations, adhere to country-specific submission processes and meet diverse customer needs.
However, today's complex, constantly changing regulatory environment creates a significant amount of risk that must be managed with a globally unified product registration, submission, and ongoing market tracking process.
Non-compliance is not an option – it is costly, can be damaging to a brand, and harmful to patients.
The Imperative to Transform Regulatory Information Management
In addition to the evolving global regulatory landscape, manual business processes, complex enterprise ecosystems and resource constraints make it challenging for companies to efficiently track regulatory changes, collect, categorize and transmit product information to regulatory bodies in different jurisdictions.

Regulatory Information Management from Product Discovery to Market
Disparate product and regulatory data along the product value chain
Ineffective GTIN allocation and management
Highly manual, time-consuming data gathering and submission process
Limited resource availability to staff international registration efforts
Growing, global demand for electronic data exchange driven by evolving regulations
Revenue losses and fines due to ineffective submissions and delayed compliance renewals
Design divisions don't have enough staff to support international registration efforts

VP of Quality and Regulatory, multinational medical technologies corporation
We lost millions of dollars in international market sales because of ineffective product registration and renewal processes

Global VP of Regulatory Assurance, multinational medical technologies corporation
To minimize the risk and burden of regulatory compliance management companies are looking for new ways to overcome this growing challenge.
You might be asking...

How do we efficiently collect, organize, and transmit data to regulatory agencies in their specified formats?
How do we reduce the effort and cost of our regulatory planning, submissions and tracking?
How do we quickly respond to evolving regulatory requirements around the globe?
How do we learn from previous regulatory registrations to improve future submissions?
Digital Regulatory Information Management (RIM)
Leading life sciences companies are leveraging regulatory information management systems (RIMS) to consolidate, analyze, and manage global regulatory information, submission planning, activity status, agency correspondence and commitments for the products that they manufacture. RIMS coupled with advanced analytics, machine learning, extended reality, and robotic process automation establishes a powerful digital regulatory thread that delivers connectivity, traceability, automation, and predictive insights.

Digital RIM Capabilities
Plan which products to register in which countries, by when, by whom, etc.
Execute and submit submission packages efficiently using country-specific templates, formatting, rendering, and advanced collaboration and content management features
Track agency correspondence, registration status by part number and location, expiration dates, certificates, licenses and more
Integrate with master product data and provide downstream systems with information to control salability and shipping
Improve searching, reporting and auditing features to analyze cycle times, spot trends, and identify problems
Business Value Benefits
Expand and accelerate international sales: reduce time and effort to register product variations per jurisdictional requirements; know where product variations are registered and salable

Reduce regulatory risk: prevent shipment of unauthorized or non-compliant products; understand the impact of design changes; respond quickly to changing regulations; know where to report adverse events or conduct product recalls
Make better decisions: improve planning and strategic decisions with better information
Reduce manual effort of strained resources: free people to focus on higher value work
How We Help Clients Improve Digital RIM Capabilities
Kalypso provides life sciences companies with a cost-effective accelerator for a RIM system implementation - Accel for RIM. The solution enables an integrated platform to effectively manage and track product registrations, accelerate and improve the submissions accuracy, manage global UDI information, and enable efficient product distribution. It consolidates compliance and quality data from various enterprise solutions into a global source of truth for product registrations and tracking to accelerate regulatory submissions.


Accel for RIM
Designed to quickly deploy foundational RIM capabilities
Based on industry-leading RIM practices and implementations
Pre-configured for rapid implementation with a validated software system
Deployed using modern APIs to aggregate product data, regulatory documentation and submission packages
Accel for RIM Modules
Companies can choose to implement the entire RIM solution or one of the three modules
Product Registration
Country-specific registration data
Agency correspondence
Effective and expiration dates
Status by part number and sellable location
Notifications and subscriptions
Full audit trail and history
Full reporting capabilities
Change impact assessment
REST API and Web services for enterprise system integration
Product Submission
Country-specific table of contents templates
Document sharing to a global table of contents (e.g. IMDRF)
Variation management
Formatting, rendering and printing
Submission workflow automation
Secure distributor and dealer collaboration
REST API and Web services for enterprise system integration
Global UDI Management
UDI and product relationship
BUDI object model
UDI metadata and traceability
US and EU set of attributes
Workflow capability to review, approve, rework
Scalable architecture to add country related UDI data
Integration to gateway submission services
Hands-On Micro-Workshop for RIM
Tired of webinars? Schedule a personalized micro-workshop and accomplish something meaningful. Bring your team together for a collaborative session designed to help you drive meaningful decisions and actions.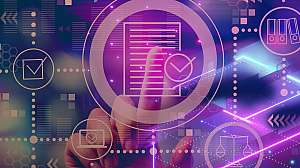 Regulatory Information Management (RIM) Maturity Assessment
In this session, you'll learn about the benefits, scope and evolution of RIM (including registrations, submissions and tracking), and do a brief live maturity assessment of your organization's capabilities.
Regulatory Information Management (RIM) Maturity Assessment
Regulatory information management systems are not new, but they have evolved to better support the global compliance requirements for life sciences companies. In this session, you will learn about the benefits, scope and evolution of RIM capabilities (including registrations, submissions and tracking), and do a brief live maturity assessment of your organization's capabilities. We'll identify your as-is state and prioritize top RIM use cases that can drive additional business value.

Who It's For
Best for these levels in the regulatory function:
What You'll Get
You'll receive a customized report benchmarking the maturity of your RIM capabilities and recommendations for your business on how to progress to the future state.

Sign Up: Regulatory Information Management (RIM) Maturity Assessment
Our Work in Digital RIM
Case Study: Medical Device Manufacturer
Transformed product registration planning and tracking with Accel for RIM, accelerating time to market, reducing cost of submissions and increasing sales in secondary markets
Context
Disparate and disconnected product, quality and regulatory data across the enterprise
Ineffective cross-functional collaboration between product development and regulatory affairs for new product registrations
Highly manual, time-consuming and erroneous product registration planning, tracking, and submission processes
Limited resource availability to staff international registration efforts
Delayed new product introductions and product re-certifications resulting in big revenue losses
Approach
Helped the organization streamline regulatory and product development processes
Consolidated regulatory systems and established a single global source of truth for product registration and tracking with Accel for RIM
Integrated RIMS with ERP shipping controls and harmonized it with product change control​
Incorporated the IMDRF table of contents and dynamically linked it to the DHF​
Enabled advanced submission package management with electronic submissions, automated submission workflows and package rendering
Established an ongoing solution governance framework
Results
Enabled global visibility to product registrations
Enabled better regulatory decision-making to support international sales growth
Reduced risk of regulatory submission errors leading to revenue losses
Accelerated the SKU reduction process by reducing manual efforts and resource constraints​
Improved impact analysis when implementing product and regulatory changes
The Imperative for Better Regulatory Information Management