Hands-On Micro-Workshop for Oracle Agile PLM
Tired of webinars? Schedule a personalized micro-workshop and accomplish something meaningful. Bring your team together for a collaborative session designed to help you understand your ideal migration path.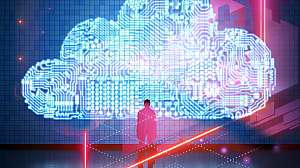 Is Now The Time for Agile 9 to PLM Cloud Migration?
This workshop will share learnings from those that have already transitioned and evaluate the right timing for you.
Is Now The Time for Agile 9 to PLM Cloud Migration?
Migrating to PLM Cloud is a big decision for Agile PLM users. Now is a good time to (re)evaluate – there are learnings from the first-wave migrations, PLM Cloud has matured, and there is a renewed urgency for Cloud. We'll walk you through why and how companies are transitioning, and help you make key planning decisions for your specific situation.
Who It's For
Best for leadership in:
PLM Program
PLM IT
PLM Process
Engineering or Product Development
NPI/NPD
Technology OCM
What You'll Get
You'll receive a customized report with a mapping of your current Agile PLM capabilities to PLM Cloud, and a recommended migration roadmap.
Sign Up: Is Now The Time for Agile 9 to PLM Cloud Migration?
Kalypso & Oracle Partnership
As strategic partners, Kalypso and Oracle work together to help companies discover, create, make and sell better products with digital. Together, we combine leading strategy, process improvement, change leadership and technology to help companies drive faster realization of business objectives, benefits and return on their investments.

Kalypso has received multiple Oracle PartnerNetwork Awards in recognition of the Oracle services and solutions it has delivered to clients.

Kalypso is an Oracle Gold Partner with a Cloud Select designation, serving clients in consumer, life sciences, manufacturing and financial services industries as a leading partner since 2007.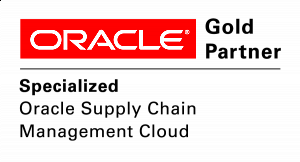 Kalypso provides clients with end-to-end advisory, implementation and support services for Oracle Cloud.

Additionally, we develop application extensions on Oracle PaaS, expanding the capabilities of Oracle software to unlock new business value, enable tailored experiences and drive competitive advantage.
Analytics
Artificial Intelligence/Machine Learning and Adaptive Intelligent Applications
Customer Experience: Engagement (Sales and Service); Configure, Price Quote (CPQ); Marketing
Database (DBCS)
Enterprise Data Management: Asset Hub, Customer Hub, Product Hub, Supplier Hub, Data Quality, Enterprise Hierarchies
Human Capital Management (HCM)
Integration (OIC)
Internet of Things (IoT): Asset Monitoring, Connected Worker, Digital Twin, Fleet Monitoring, Production Monitoring, Service Monitoring
Product Lifecycle Management (PLM): Innovation Management, Product Development, Product Hub, Project Portfolio Management, Quality Management
Supply Chain Management (SCM): Logistics, Order Management, Procurement, Supply Chain Planning
Experience how you can streamline the discover to make process enabling a continuous flow of insights between market, engineering and manufacturing to help uncover new product needs, solve and prevent manufacturing issues with Oracle Cloud and Kalypso.
Oracle Services
Kalypso provides clients with Oracle end-to-end advisory, implementation and support services, including:
Strategy
Strategy & Roadmap Development
Value
Strategic Value & Capabilities Assessment
Processes
Process Design & Reengineering
Technology
Installations, Upgrades, Extensions, Integrations & Hosting
Solution
System Architecture, Design, Development & Configuration
Implementation
Data Migration, Testing, Validation & Deployment
Adoption
Organizational Leadership & Change Management
Outsourced Managed Services & Oracle Application Support
Our Oracle implementation approaches are flexible and designed to meet the needs of companies regardless of size and maturity level. Our proprietary approaches include:
Our pre-configured, leading-practice Oracle SaaS solutions designed for rapid implementation, enabling companies to reduce the time, investment and effort to deploy industry-specific solutions. Accel powered by Oracle Cloud helps companies quickly establish the necessary PLM core to empower digital innovation and accelerate time-to-market in a cloud-based, flexible platform. Accel powered by Oracle Cloud is available for consumer goods, high technology, industrial manufacturing, life sciences and retail.
Accel+ Powered by Oracle
For clients whose requirements extend beyond the baseline Accel solutions, Kalypso's strategy, process, technology and organization experts can offer additional services including process redesign, solution customization, integrations and reports, and change management.
Our traditional solution implementation approach, which allows clients to take advantage of leading industry practices with the flexibility to incorporate process design and organizational change management per the specific client needs. This approach is applicable to any Oracle Cloud application.
We help our clients understand and adopt emerging Oracle Cloud technologies to enable innovation capabilities that empower them to deliver on the growth goals of their business.

Oracle Solutions
Kalypso has developed proprietary technical solutions that provide additional functionality to meet common user needs and increase the value of select Oracle applications.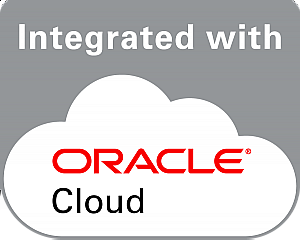 Compliance Hub powered by Oracle PaaS and PLM Cloud
A pre-packaged leading-practice platform that brings together the key dimensions of product compliance in one place: product information, supplier information, markets and sourcing locations for products and materials, local regulations.
A pre-packaged leading-practice platform for formula and recipe development that facilitates effective compliance screening that integrates with Oracle PLM Cloud and manufacturing solutions.
A suite of extensions to Oracle PLM using Oracle Artificial Intelligence and Machine Learning to provide advanced analytics capabilities in a PLM environment.
A tool that integrates with MDM hubs or ERP applications to improve the availability and accuracy of product data information.
Konnect
Seamless, secure and supported integration solution for enabling hybrid environments, i.e. integrating on-premises and cloud applications.
Enhanced Traceability and Comparison
A configurable tool that connects IM to Agile PLM or Product Development to provide a multi-column traceability comparison report.
Oracle Client Case Studies