Extended reality (XR) is a key enabler of digital transformation. As part of the connected enterprise, extended reality uses a mix of wearable and handheld augmented reality (AR), mixed reality (MR), spatial computing and virtual reality (VR) tools to overlay additional digital information into how work gets done, enabling more efficient learning, remote working and significant business benefits.
Extended reality brings digital information into view for product manufacturing, user training and service value chain by leveraging 3D geometry, audio, video, text and other media from multiple sources, including PLM systems, at any point in the product lifecycle – design, testing, quality assurance, manufacturing and after product launch.

Extended reality is the visualization and enablement component of a digital thread. We help companies leverage extended reality tools to create multiple digital threads - the digital fabric and foundation upon which we build your place in Industry 4.0.

Extended Reality Use Cases
Collaboration
Tools allowing multiple users to visualize and interact with a product's digital twin in a real or virtual environment.
Real Results
80-90% reduction in time for design reviews​
75-90% reduction in time for quality inspections​
Reduce development lead time by increasing speed and accuracy in design reviews


Training
VR & AR tools guiding trainees to help understand the working procedures of machinery, and maintenance needed in various scenarios​.
Real Results
90%+ improved first-time operation success rate​
50-60% reduction in training time​
60% less time to create training material​​
Boost staff skillset by introducing speed, accuracy and cost-effectiveness in knowledge transfer​


Work Instructions
Helping employees working on plant floor cells to assemble components correctly and in the right order.

Real Results
15-30% improved labor effectiveness​
10-35% increase in productivity​
5-10% reduction in rework and waste
Increase productivity by improving speed and accuracy in manufacturing and assembly phases​

Remote Service
XR can allow a product to be identified in the field, to​ gather and provide information , and execute activities related to that product.
Real Results
Up to 75% reduction in field service visits​
10-12% reduction in field service overtime
Ensure effectiveness of service interventions & shared visibility as well as employee safety

Immersive Product Experiences​
XR and VR can be used to simulate the spatial configuration and user experiences of products even without their physical presence.
Enable faster business investment evaluations & early validation of development projects

How We Help Companies Build an Extended Reality Capability
We take a human-centric approach to extended reality that prioritizes peoples' needs, capabilities and behaviors first, then designs to accommodate. We combine deep experience in strategy, process improvement and organizational effectiveness with expertise in extended reality technologies and solutions.

Our recommended approach includes a discovery and use case definition phase, followed by an agile design and development phase in sprints, concluding with sprint reviews, user acceptance test (UAT)/readiness and formal validation. Whether you're just starting to explore extended reality or looking to mature specific use cases, we collaborate with you through all phases of the implementation process to realize the value of your extended reality investment.
Strategy
Executive visioning
Use case identification and prioritization
Technology pathway selection
Integration to digital thread
XR Foundation
Training and organizational change management
Governance establishment
Value management
Device consideration / procurement assist
Proof of Value with Pilot Implementation
Use case development
Business case
Persona identification
Pilot configuration
Integration to digital thread components
Organizational change
Enterprise-Scale Deployment
Program management and governance support
Value realization guardianship
Integration to digital thread capabilities (MES, LMS, PLM, IoT, Data Science, etc.)
Human-centered design, configuration and development
Global process harmonization and development
Organizational change management and training
Workplace factor risk and issue mitigation
Infrastructure planning and deployment
Knowledge transfer
SAFe 5.0 approach
Content Services
Ongoing content harvesting and creation
Video capture, analysis and enhancement
3D CAD/animation creation
LiDAR scanning
PLM integration/CAD
Facilitation of training content creation
Managed Services
Monitoring and maintenance
System administration and functional support
Changes and enhancements
Ticket response
Account management
Our Work in AR & VR
Case Study: Industrial Equipment AR
Designed and conducted an AR proof of concept for a leading industrial gas company to validate AR as a method to reduce costs and increase machinery availability across hundreds of plants
Context
Company leadership recognized the need to reduce costs associated with maintaining high levels of machinery availability in their plants
Company has evaluated and implemented many solutions to address this need including machinery monitoring, advanced analytics, and improved service technician training
By leveraging AR, Kalypso helped develop an approach to reduce costs, increase availability, and improve service technician productivity
Approach
Reviewed requirements and confirmed potential business value of AR
Defined AR design requirements
Defined, refined and developed 3D model animation relative to AR
Defined, refined and developed AR animation model incorporating the 3D animation
Designed and executed user AR pilot on a tablet to confirm value of AR
Next steps: Evaluate hands-free hardware, implement an AR pilot in a plant, connect it to the company's existing asset management system, and leverage advanced analytics to make predictions and explore prescriptive options
Results
Reduce maintenance costs and improve productivity
Improve machinery availability and reduce likelihood of catastrophic failures
Address shortage of skilled workers making those with less experience more productive
Enable technicians with less experience to diagnose and repair complex failures
Address increasing equipment complexity that makes failures more difficult to detect and repair
More Case Studies in XR
Identifying the Right Device for Your XR Solution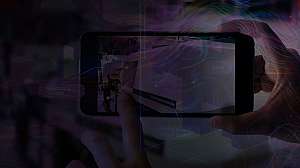 Scaling global equipment training while cutting costs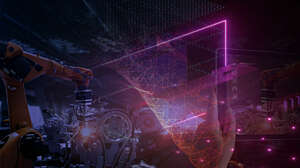 How XR Enables Effective and Intuitive Solutions for Self-training and Evaluation
The landscape of XR-enabling hardware is growing constantly and evolving quickly in terms of innovation. ​As a partner to some of the most ground-breaking technology providers, Kalypso is at the forefront of the field, and can assist your organization in selecting the optimal combination of the ideal solution and the right device to maximize the achievable benefits.