We work with clients to build the critical infrastructure for the digital transformation of the end-to-end product lifecycle.

Over the last 25 years PLM has evolved from engineering-focused document management and product data management to more strategic quality management and innovation management capabilities. Digital pushes the scope even further: because PLM manages critical product data throughout the product lifecycle and across the supply chain, PLM now provides a critical infrastructure for the digital transformation of the end-to-end product development lifecycle.
Meanwhile, the pressure to speed cycle time, cut costs, eliminate complexity, improve quality and reduce compliance risk has never been greater. Tackling this strategic, mission-critical PLM of today requires a comprehensive, integrated approach that combines business value, technology and organizational change.

How We Help Clients Optimize PLM in a Digital World
Regardless of existing processes, technical maturity or business objectives, we facilitate, guide and support you through all of phases of the PLM implementation process to accelerate the value of your investment.
As an objective provider of end-to-end PLM advisory, implementation and support services we combine deep experience in strategy, process improvement, technology and organizational effectiveness with expertise in PLM platform deployments for all of the leading PLM software solutions - cloud and on-premises.

Our proprietary, industry-specific PLM capabilities frameworks define the scope of PLM capabilities based on industry needs and provide the basis for a PLM maturity assessment, strategic plan and implementation roadmap.
We are at the forefront of helping industries shape the understanding and implementation of PLM in a digital world. Our expertise has been recognized by analysts, technology providers, universities and other key industry players. We have in-depth knowledge, hands-on experience and established relationships across the entire PLM technology ecosystem.
Key PLM Services
PLM Strategy & Roadmap Development

PLM Strategic Value & Capabilities Assessment
PLM Process Design & Reengineering
PLM Installations, Upgrades, Extensions & Integrations
PLM System Architecture, Design, Development & Configuration
PLM Data Migration/Intelligent Data Migration, Testing, Validation & Deployment
PLM User Adoption, Organizational Leadership & Change Management
PLM Analytics, Advanced Analytics, Machine Learning & Product Lifecycle Intelligence
PLM Application Management, Support & Hosting
Rapid ROI PLM Implementation Approaches
Our proprietary PLM implementation approaches are based on industry-leading practices and designed to provide rapid time to value.

Accel
Accelerated, leading-practice delivery model pre-configured on leading PLM platforms for faster PLM ROI
Rapid Results
Business-driven implementation methodology based on insights and lessons learned from hundreds of PLM implementations across multiple industries
PLM + Digital
When linked with new technologies, PLM can become the digital thread of your product value chain and provide intelligent insights to drive your business forward.
Product Lifecycle Intelligence (PLI)
Harvest insights from PLM and enterprise system data with machine learning and advanced analytics to make better innovation, design, development and sourcing decisions
Digital Product Creation
Create a connected ecosystem of digital assets and tools to digitally create, manufacture and sell products better, faster and cheaper
Intelligent Data Migration
Apply data science, machine learning and robotic process automation (RPA) to dramatically increase value over time, cost and risk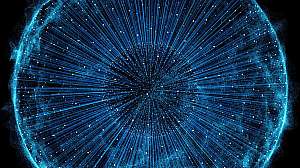 Digital has disrupted innovation, fundamentally changing how companies discover, create, make and sell the products they bring to market. In this new reality, do we still need PLM? If so, what role will it play?
PLM Managed Services, Application Support & Hosting
We provide a full range of application and system support services with a focus on long-term maintenance via our Innovation Centers.

Pulse Managed Services for PLM
Eight out of 10 dollars spent on PLM go to system maintenance and support. Our business and technical experts help you lower support costs while increasing stability and maintenance of your PLM system.