Saluting Innovation @ STEMP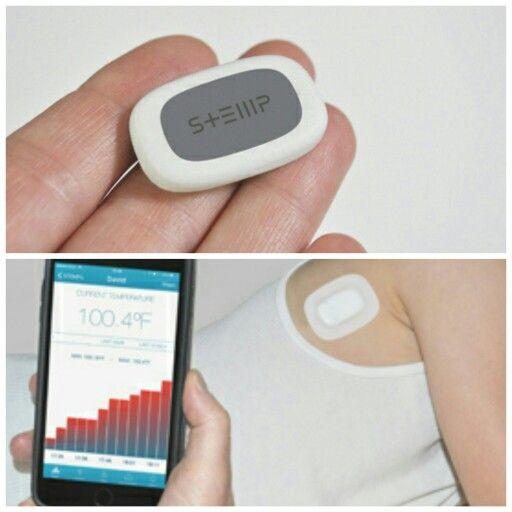 Saluting Innovation at Stemp for reinventing the thermometer. Stemp has created a reusable thermometer patch that records temperature continuously and reports to a user-friendly mobile app. The Stemp thermometer is more sanitary than traditional home methods because it uses a wireless sensor inserted into a single-use adhesive patch. At less than 35mm long, Stemp is suitable for all body sizes and minimally intrusive; think Band-Aid meets thermometer.
Parents no longer need to fret about checking their child's temperature in the middle of the night, losing precious hours of sleep. Stemp monitors the child's temperature continuously and alerts you if needed. Have multiple children? Stemp app can monitor multiple individuals and present data in visual graphs sharing this information on multiple devices.
The Stemp thermometer goes beyond easing parents' minds. Stemp can monitor adult temperatures to assist couples trying to conceive by recording your temperature before you wake up to help track ovulation. It can also monitor temperature during a work out and remind you when it's time to take a break and cool down. We salute the Stemp team for taking a home care staple and making it easier and more relevant to modern day life.
---
Read More InnoSalutes
Innovation comes in many shapes and sizes. Stay informed about the latest and greatest innovations happening in the world as our team salutes our favorites and uncovers what makes them authentically innovative. Click here for more #InnoSalutes