Saluting Innovation @ Tostitos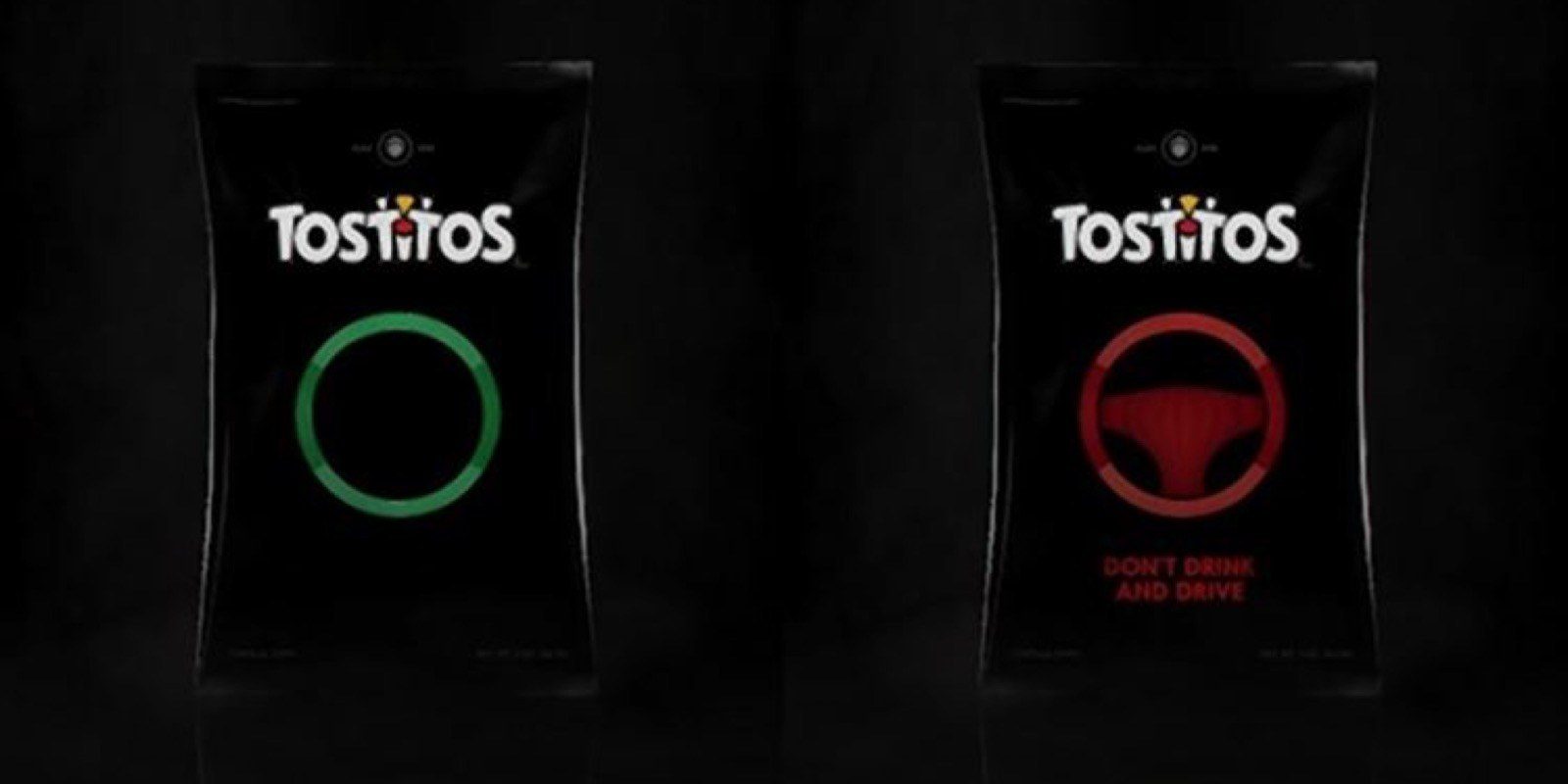 Saluting Innovation at Tostitos for offering their chips with a side of breathalyzer. In an excellent feat of marketing prowess, brilliant design, social conscience and just plain fun, Tostitos has released a special edition Super Bowl bag that can detect when you've been drinking and helps you call an Uber.
This clever party trick works with a special sensor that can detect trace amounts of alcohol on the breath. When alcohol is present, the sensor turns red and displays the message "DON'T DRINK AND DRIVE." The design allows the consumer to engage with the brand, while also sending a clear altruistic message – two key ways to reach millennial consumers.
Taking their millennial appeal even further, the bag is also equipped with near-field communication (NFC) technology, which allows those who tested red to tap their phone to the bag, call an Uber, and receive a $10 credit on their Super Bowl Sunday ride. Such innovation shows a clear digital focus from Frito-Lay's marketing team.
Sadly, as you might guess, adding all those features to an ordinary chip bag isn't cheap. They'll only be releasing 1,000 of these sleek, black bagged Tostitos to select consumers.
While most people won't be able to get their hands on the new breathalyzer bag, it's release has garnered some amazing pre-Super Bowl buzz – sending the message out to fans and competitors that PepsiCo is still pushing the boundaries of innovation and focused on finding new ways to engage with consumers. And for that, we salute you.
---
Read More InnoSalutes
Innovation comes in many shapes and sizes. Stay informed about the latest and greatest innovations happening in the world as our team salutes our favorites and uncovers what makes them authentically innovative. Click here for more #InnoSalutes.