Saluting Innovation @ Polaroid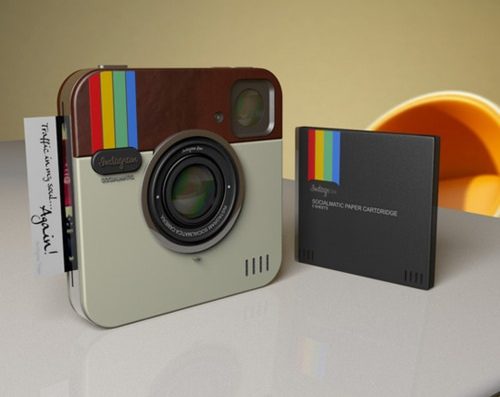 Saluting Innovation at Polaroid for combining the nostalgic appeal of vintage instant print cameras with the ability to share through social media interfaces. When I look at my bare apartment walls and empty picture frames, I lament the passing of disposable cameras and Polaroid. If I want physical prints of my smartphone photos I have to use a special service or buy pricey photo paper for my ink-guzzling printer. Polaroid's latest product attempts to bridge that gap by uniting their trademark instant photo printing technology with the instant social media sharing functions of smartphones. Recently named one of the Best New Products of 2014 by Inc. Magazine, the Socialmatic is a 14-megapixel camera coupled with a 4.5 inch touchscreen that allows users to edit, share, and print two-by-three inch adhesive-baked photos on the spot. This clever device is designed to look like a 3D version of the Instagram logo and is equipped to run over WiFi, Android, and Bluetooth making the Socailmatic the ultimate digital smart camera. We salute Polaroid for their innovative combination of capturing special moments and producing instantaneous prints of soon to be memories.
---
Read More InnoSalutes
Innovation comes in many shapes and sizes. Stay informed about the latest and greatest innovations happening in the world as our team salutes our favorites and uncovers what makes them authentically innovative. Click here for more #InnoSalutes.