Retail Innovation: Adoption of Leading Product Development Practices in a Digital World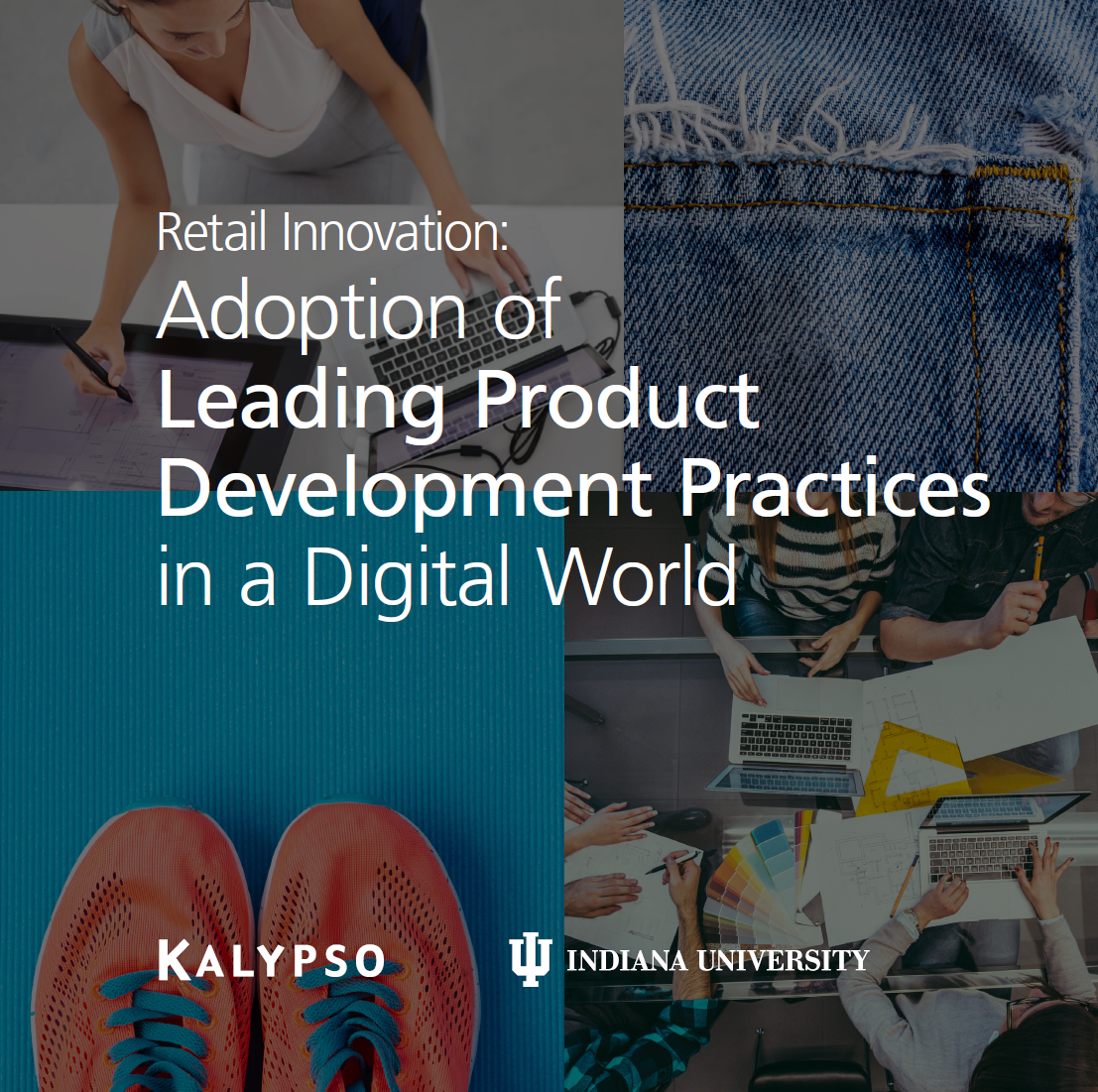 The rapidly evolving digital world will change retail product development more in the next 5 years than it has in the last 15. As a result of this disruption, retail, footwear and apparel product leaders must find ways to transform their end-to-end product development lifecycles to deliver top and bottom-line results.
Leading Product Development Practices
Kalypso and the Indiana University Kelley School of Business Center for Education and Research in Retail studied leading product development practices in the industry to see where leaders are focusing their transformation investments using the following 6 practices including their selection, prioritization, value and adoption:
Voice of the Customer
Materials Innovation
Digital Product Creation (DPC)
Smart, Connected Products
Mass Customization
Crowdsourcing for Design
Some key findings: Voice of the Customer, Materials Innovation and Digital Product Creation ranked as the most important practices. In terms of invested, Digital Product Creation emerged as the practice area where most respondents have begun actively investing. Smart, Connected Products represented another new practice of significant importance, though most respondents indicated that they were uncertain of when and how to invest.
Barriers to Product Development Practices
To establish or maintain a competitive advantage in the industry, retail innovation leaders must critically assess their preparedness for the retail innovation transformation already underway. These practices will be significant and barriers that arise must be overcome.
The three most significant barriers leaders came across were:
Lack of funding and proper technology and tools
Lack of will and ability
Poor innovation fundamentals and organizational inertia
Conclusion
Retailers that can quickly pivot and embrace the rapidly emerging digital world to drive new rounds of end-to-end product lifecycle transformation will deliver powerful, effective results. To succeed, retailers need to have a point of view on the future, build a strong case for investments, run strategic experiments and bundle these new leading practices together into transformational programs.