Saluting Innovation @ the Cleveland Cavaliers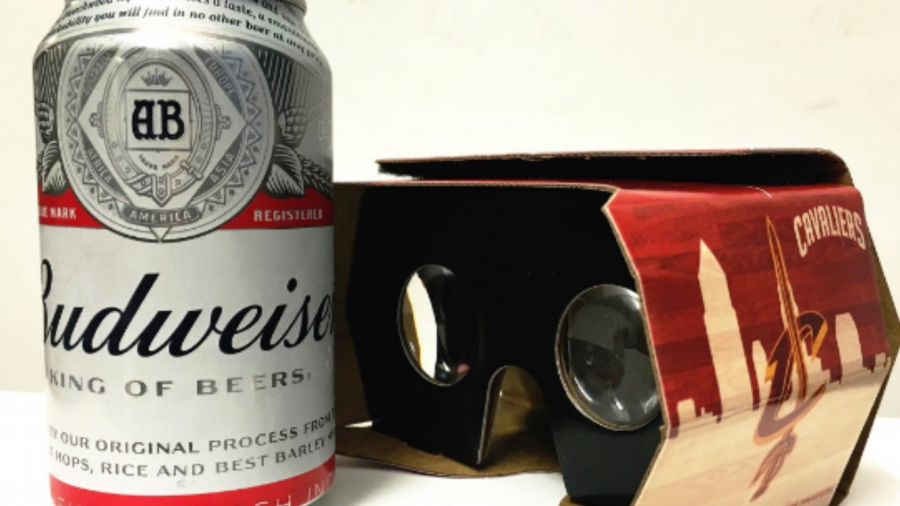 Saluting innovation at the Cleveland Cavaliers, for being the first NBA team to offer virtual reality content in their official mobile application to engage fans in new ways.
I called Cleveland home for most of the first 35 years of my life, so I appreciate many fine things about the city. One of those things is her sports teams. Being a Cleveland sports fan is not always easy - it's a pleasure-and-pain thing. The pain comes from the elusive "win" and the pleasure comes from the love of the game, the experience of the game, and camaraderie with the fans. Regardless of their performance, the fans' love for our teams is unwavering and we are fiercely loyal. And every now and again we are bestowed with moments of greatness.
With the Cavaliers currently in the NBA Finals, this is one of those moments.
To give a special experience to die-hard fans, the Cavaliers organization, together with Budweiser, developed a cardboard virtual reality headset and distributed it to over 2,000 fans during several playoff games last month. When paired up with a smart phone open to the Cavs' homepage, the headset enables exclusive tours of the locker room and practice facility, player introductions, and a court-side view of the National Anthem. The Cavs are one of the only NBA teams to offer exclusive virtual reality content and are the first NBA team to offer the content in their mobile application.
Kudos to the Cleveland Cavaliers for incorporating emerging technologies to deliver unique experiences to your deserving fans. Win or lose, you are one of the many reasons why Believeland is great!
---
Read More InnoSalutes
Innovation comes in many shapes and sizes. Stay informed about the latest and greatest innovations happening in the world as our team salutes our favorites and uncovers what makes them authentically innovative. Click here for more #InnoSalutes.