Saluting Innovation @ SolarCity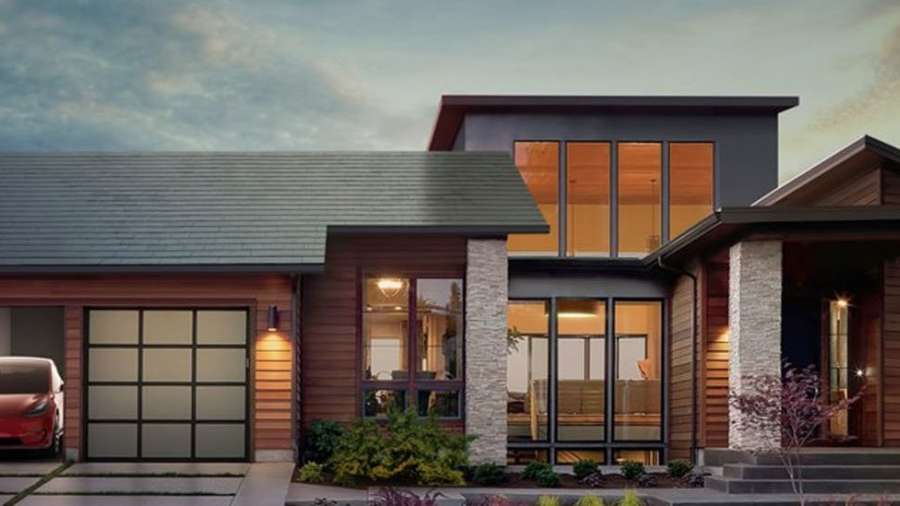 Saluting innovation at SolarCity for the Solar Roof, a sustainable energy home system.
After being acquired by Tesla, SolarCity closed out last year by introducing a better way to use solar panels at home: the Solar Roof. A Solar Roof looks like a roof made with conventional tiles, but inside each tile there is a solar panel that powers your home in a clean, efficient way. Each tile has a solar cell, a colored louver film, and a layer of tempered glass that makes the tile more durable than most conventional roof tiles. The Solar Roof can also integrate seamlessly with other products from SolarCity, like the Powerwall, to keep your home continually powered. After projecting utility bill savings, Solar Roof costs less than an equivalent standard roof.
SolarCity focuses on creating affordable solar products to power everyone's world while making the world a greener place. During Solar Roof's reveal, Elon Musk reminded us that efforts to create sustainable houses help to combat climate change. Products like Solar Roof provide another way to contribute to the world's health right at home.
We salute SolarCity for their efforts to make our homes more sustainable and the world greener while maintaining popular aesthetics.
---
Read More InnoSalutes
Innovation comes in many shapes and sizes. Stay informed about the latest and greatest innovations happening in the world as our team salutes our favorites and uncovers what makes them authentically innovative. Click here for more #InnoSalutes.