Innovation Imperatives: Deliver Value with Digital Operations, Skills & Processes
At the current churn rate, approximately 75% of companies listed on the S&P 500 today will be replaced in the next decade.1 The pace of change is accelerating. The future will be littered with underperforming companies that did not effectively evolve to meet it.
To avoid the fate of the majority, companies will need to deliver better results from innovation. But innovation as we've known it no longer offers a competitive advantage.
What will it take to compete and win in a dynamic, digital world? We've identified 21 innovation imperatives to help you prepare, equip and evolve to compete and grow in the 21st century, and here's one of our favorites. This imperative discusses the need to implement digital operations, skills and processes.
---
Deliver Value with Digital Operations, Skills & Processes
Organize to create and deliver internal value
Understanding how to innovate in a digital world is critical to success.
Organizations that wish to be industry and market leaders will not only focus on delivering value to external customers via digital products and services, but also on creating internal value for the organization through digital operations, skills and processes.
Leaders will build internal organizational value by developing capabilities like modeling & simulation and digital product creation, and by investing to build smart factories of the future (Industry 4.0). Initiatives like smart factory require coordination of multiple functions (manufacturing, logistics, product development, IT, etc.) and the integration of many data sets (PLM, ERP, MES, etc.). Achieving internal value is less about the actual technology and more about aligning organizational structures, talent development, funding approaches and success metrics with an overarching corporate digital strategy.
Companies that align resources, strategies and capabilities around what they produce (products and services), and how they produce (operations, skills and processes), will have the best chance to effectively maximize and capture value from these digital imperatives.
True business transformation occurs when these internal and external strategies overlap. As evidenced by the concept of the digital twin, linking data about the design, manufacture, use, feedback, optimization, and maintenance of a product will merge the what and the how to transform business as we know it.
---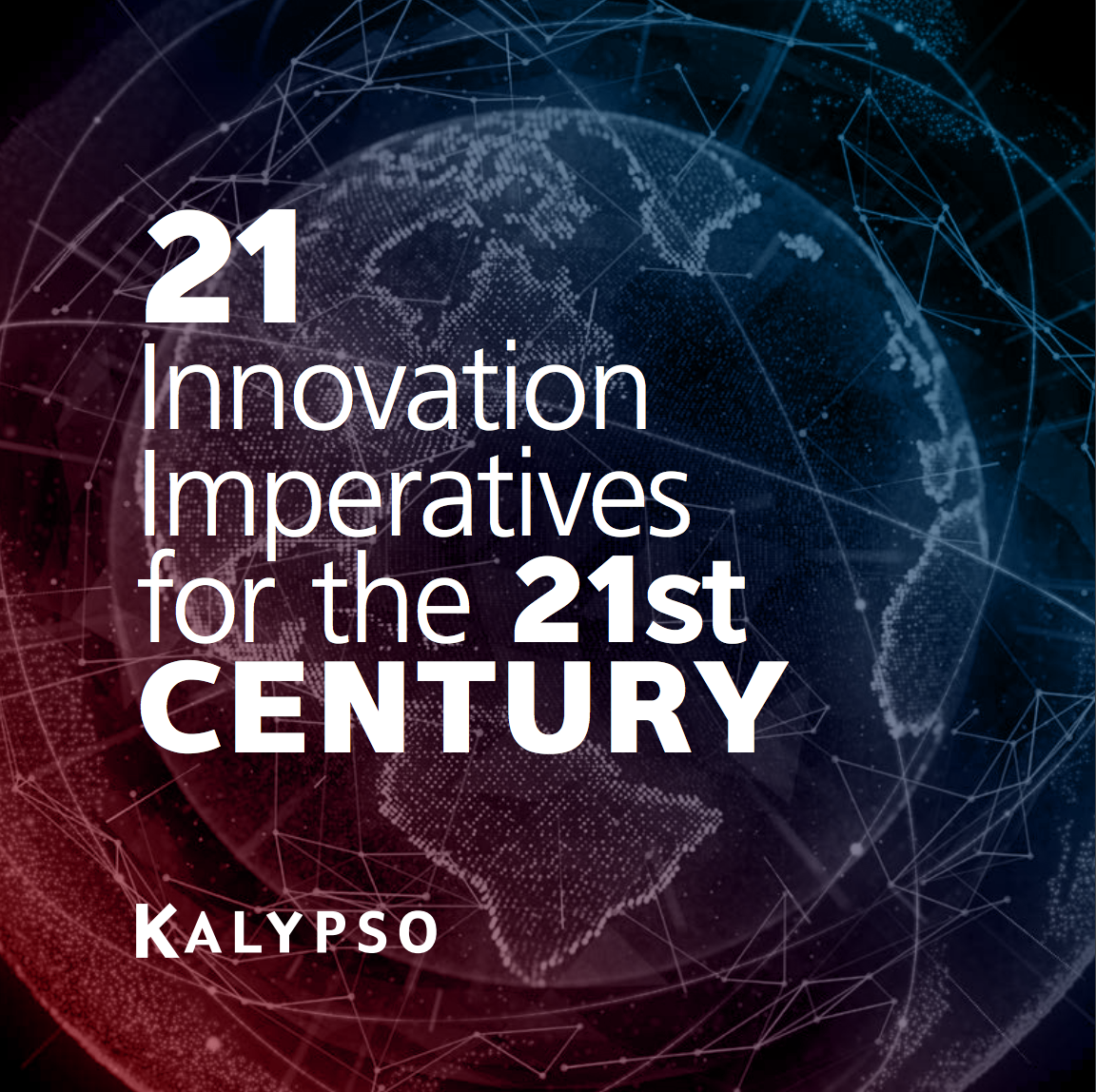 Stay tuned to learn about additional innovation imperatives, including:
Data First
Beyond Product
Start-Up Mentality
Discover all 21 Innovation Imperatives for the 21st Century here