Digital product creation (DPC) represents a paradigm shift in the apparel and footwear value chain. With a holistic approach to DPC, companies can create, make and sell products in a virtual, collaborative environment.
DPC is transforming the industry, improving products and customer experiences while speeding time-to-market and enabling critical shifts in business models to gain market share. Significant benefits include reduced costs, increased margins, improved sustainability and a happier workforce.

We help companies create an end-to-end vision and connected ecosystem to digitally create, make and sell products using an efficient and interconnected pipeline of digital assets.
Our Holistic Approach to Digital Product Creation
While many companies have started their digital product creation journey with 3D design tools, the leaders acknowledge value across the product development lifecycle and the need to invest in other capabilities and technologies to build a true digitally enabled, end-to-end process.

The challenges are significant and include connecting 3D design assets and data to manufacturing and sales, integrating with PLM, and building team capabilities to support the needs of the future.
Numerous product leaders have initiated proof of concepts (POCs) only to run into significant obstacles. However, when run properly with structure, governance, clear goals, and cross-functional alignment, POCs can be a critical component of proving success to the organization.
Our 12-week accelerator service is designed to set the foundations you need to accelerate and scale your unique DPC program.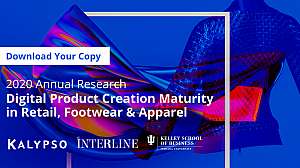 Get the executive summary of our 5th annual survey on DPC maturity in retail, footwear and apparel. Where are you on the maturity curve? How do you compare to industry average?
How We Help Clients Build Digital Product Creation Capabilities
In our experience, organizations go through five iterative stages as they implement DPC, including understanding and curation, vision and value proposition, prototyping and trial, justification and roadmap, and adoption and scaling.

Our services are designed to help clients throughout their digital product creation journey.
Assessment & Education
Assessments, workshops and training, including foresight capabilities to develop a proprietary view of the future of product creation.
Strategy & Roadmap
Strategy, scope, business case and strategic roadmap.
Operations & Organization
Process redesign, program management, stakeholder alignment, organization readiness and redesign, process and solution training, communications and change management.
Technology & Data
Technology strategy, proof of concepts, requirements definition, vendor selection, platform architecture, integrations to PLM and voice of customer platforms, data governance, digital asset management.
Digital Product Creation Expertise
Rendering & Visualization
Fit, Body Scanning, Avatars
Augmented and Virtual Reality
Robotic Process Automation
Digital Product Creation Technology & Ecosystem Expertise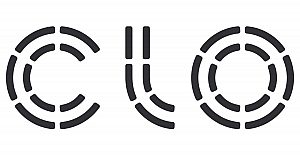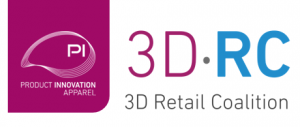 First Insight

Download our most recent eBook on the power of integrating Digital Product Creation with Voice of Customer Analytics.