We help leading consumer goods manufacturers connect people, systems, and machine data to power informed decisions and enable self-optimizing operations.
Global disruption has exacerbated challenges already faced by manufacturers of consumer goods, retail, footwear and apparel.
Consumer preferences drive mass-customization and small batch production, straining operations, while supply chain disruptions create an environment of continuous uncertainty. Record workforce turnover, skyrocketing labor costs and lack of skilled talent present manufacturers with additional challenges.
To succeed, manufacturers must address productivity gaps and preserve institutional knowledge to train new workers, while also creating work that is more meaningful and rewarding to retain talent.
It's a complex set of a challenges that require a multi-faceted solution.

The answer lies in interconnectivity, automation, machine learning, and decisions powered by real-time data — Industry 4.0.
Real Results
3-5% increase in throughput
30-50% reduction in machine downtime
50% reduced changeover time
25% improved OEE by adding hours of operation on existing machines
Reduced product development cycles
Benefits of Industry 4.0
We drive top- and bottom-line results for our manufacturing clients to help them stay resilient through disruption.
Leverage Data in Real-time for Immediate Performance Improvements
Know the Impact of Every Decision on Overall Profitability
Optimize How you Onboard and Train New Labor
Capture and Share Institutional Knowledge
Extend Equipment Lifespan
Improve Bottom Line Performance
Accelerate Regulation and Compliance
How We Help Companies Deploy and Accelerate Industry 4.0
We simplify the process, offering an implementation phased approach that provides full end-to-end visibility.
Organization and Leadership Alignment
Opportunity Identification and Business Case Development
Enterprise Architecture and Technology Road Mapping
Results Focused Implementation Services
Thought Leaders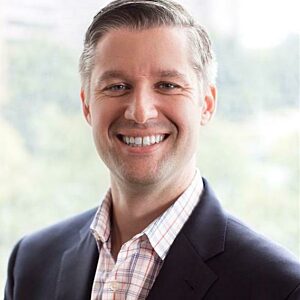 Principal & Global Practice Leader, Consumer