Strategic Foresight – Leading Practices for the Plan Phase
Note – this post is part of a series on using strategic foresight to influence longer-range innovation investments. The full Innovation Leader's Guide to Strategic Foresight is available for download.​
Strategic foresight enables companies to build a proprietary view of the future to drive breakthrough innovation. Through three distinct phases – Discover, Anticipate and Plan – companies can create thought-provoking, unexpected scenarios of the future, with proprietary views not shared by their competitors.
The Plan Phase: Looking In
The Plan Phase is used to prioritize opportunity areas, ideate new products, services, and experiences, and provide external landmarks for ongoing portfolio management.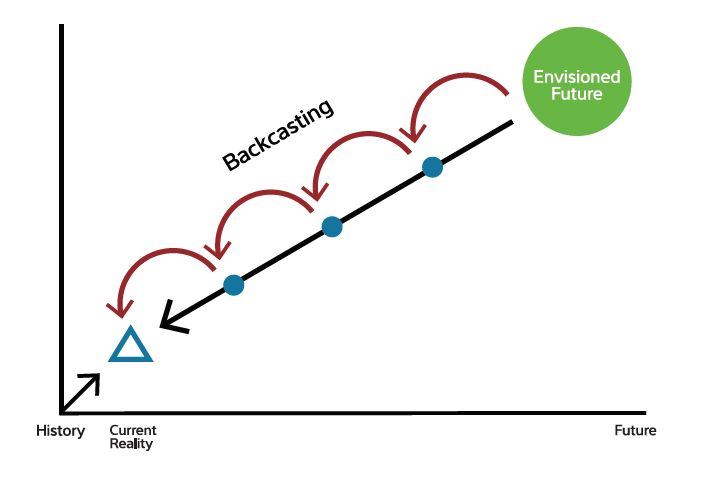 Many great examples of future scenarios have become not much more than "books on a shelf." Usually, this is caused by no formal way to integrate results into the organization's planning and portfolio management process. This approach emphasizes the need for this activity by making it a separate phase where three major activities typically occur – backcasting, structured ideation workshops, and a point of view (PoV) report.
Future scenarios can seem distant. Backcasting is a tool used to both bring them closer and identify mileposts that should emerge as the true future unveils itself. If a scenario tells us what the world might look like in twenty years and in casting has told us what we need to be doing to succeed in that future, backcasting asks, "What should we be seeing and doing at fifteen, ten and five years along the way?" The mileposts are key as they give the company a competitive advantage by seeing coming changes before others.
Structured ideation workshops engage the organization's cross-functional team to identify new products, services and business model opportunities in each future scenario that has been created. Everything from simple brainstorming to mock venture capital pitches can be used here. But diversity of participants is important, because projects are prioritized based on robustness across multiple futures.
The final work product of a strategic foresight project is the Point of View or PoV Report. For every new product, service or business platform identified during ideation, the PoV report documents:
The team's beliefs about that future
The implied consumer, customer and business needs
What needs to happen for that future to come true
What could prevent it from coming to pass
Technical or business model challenges to be overcome to be successful
Clear link to the organization's overall strategy
With the PoV document complete, individual new platforms can be integrated into the organization's portfolio management process. Investments can be adjusted over time by monitoring the mileposts and reprioritizing as the true future becomes clear.
The results of the Plan phase are:
Ideation: Design thinking to ideate new products, services and experiences based on the new consumer needs across the scenarios
POV statements: Top ideas that include title, description, belief about the future, consumer needs met, right to play, research needed, scenarios in which they are relevant, milestones for portfolio management and connection to business strategy
---
Learn More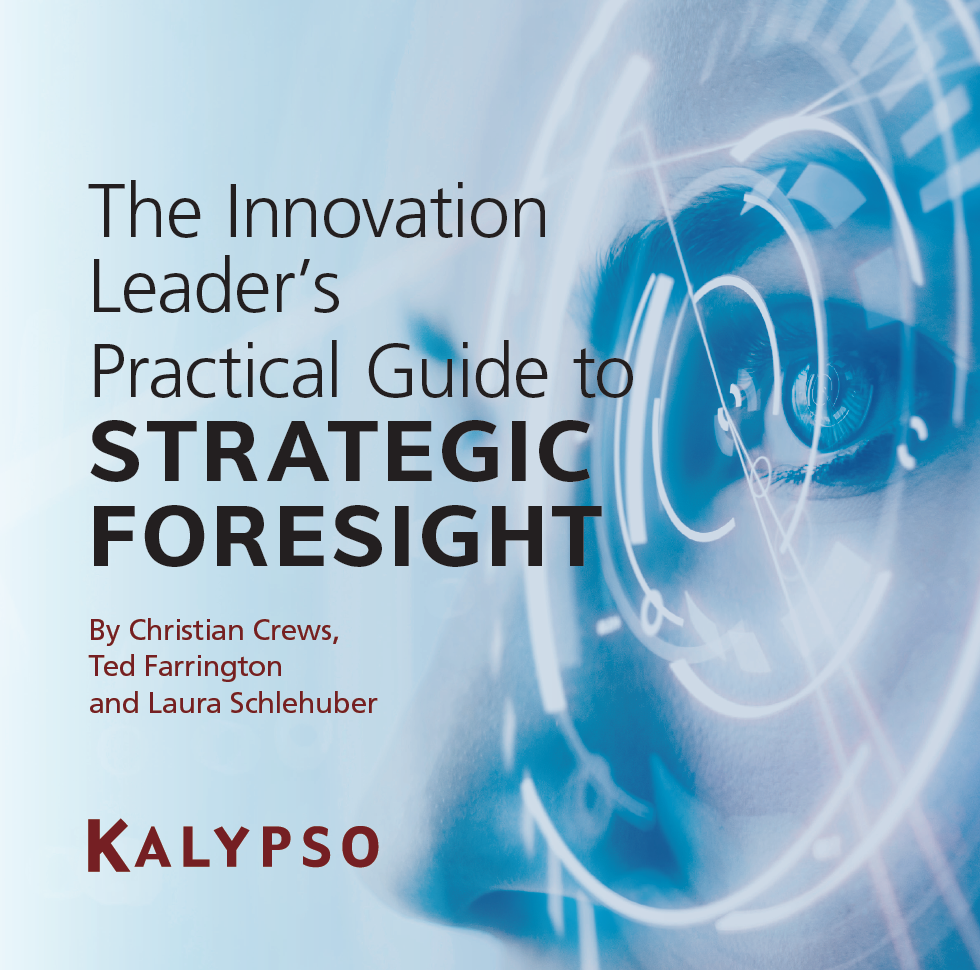 Strategic foresight enables organizations to build a unique perspective of the future, driving market entry at the right time with differentiated products and services. But not all foresight approaches are created equal.
Download the Innovation Leader's Guide to Strategic Foresight to learn more