Dispelling the Myth of Sustainability vs. Profit
In the 1970s, after a decade of lackluster returns, it became the prevailing mission of corporations to generate value for their shareholders. Business leaders generally believed that the market would adjust to take care of other parties. Fast forward to 2020 and the world's largest investor, Blackrock, has expanded the mission of companies everywhere with the statement "climate risk is investment risk." This has ignited a new discussion in boardrooms to refocus on stakeholders, as opposed to the myopic focus on shareholders.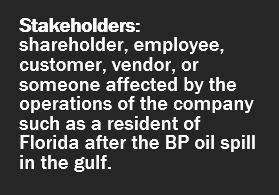 Corporate leaders are now developing plans to mitigate their environmental, social, and corporate governance (ESG) risks in ways that benefits all their stakeholders over the long term.
Initial sustainability initiatives were focused on the cost of introduction, rather than the opportunity it provides. Businesses across sectors that have begun to embrace ESG have realized that reducing waste of raw materials and energy also provides direct bottom-line savings. Outside of operations, businesses are also thinking about how to best satisfy an important stakeholder group – consumers, many of whom are demanding sustainable products and processes by choosing brands, like Patagonia and Allbirds, over less sustainable alternatives.
This article investigates how sustainability and profit come together to drive value for stakeholders around the world.
The Industrial IoT Drives Efficiency with Information
Remember the adage "what gets measured, gets done?" The industrial internet of things (IIoT) helps businesses both measure and get it done. It begins with the ability to analyze operational information and trends at the asset level. Then, users can leverage the insights from that information to create more efficient processes, sometimes including automation. Imagine if an organization suddenly understands that an energy-intensive asset, such as a furnace, runs unnecessarily 20% of the time. Reducing the idle use of that asset may have no downsides but translates directly to energy savings.
As an example, CIMC is a world leader in the manufacturing of logistics equipment and containers. They have deployed ThingWorx in their factory to better understand operations. Since implementation in 2018, the company has driven down their energy consumption by 13.2%, unplanned maintenance by 30% and total cycle time by 16-20%. This is a win for the company as they see direct benefits from improved operations, and better serve all of their stakeholders by reducing energy consumption and other waste. CIMC is currently rolling out the implementation to over 30 plants as a result of their initial success.
Sustainable Product Design Reduces Waste and Improves Products
It's no secret that many products (and their packaging) could be better designed to reduce the raw materials and energy needed to manufacture them. Innovative design tools, such as 3D CAD software with generative design features, are an important part of the solution to creating more sustainable products.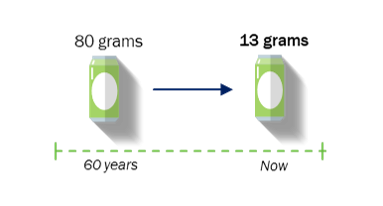 A famous example can be seen in the food and beverage industry. 60 years ago, an empty soda can weighed 80 grams. Today, the same volume soda can weighs 13 grams. With over half a trillion cans produced each year, the importance of this innovation cannot be overstated.
So, how did it begin? Simple, food and beverage manufacturers wanted to reduce costs, so they set out to design a better can.
The answer? Invest in innovation by hiring CAD engineers with the sole purpose of iteratively designing new cans that would continue to reduce the amount of aluminum over time. In the six decades following this investment, the industry has witnessed the massive reduction in materials and shipping costs per can. It has also benefitted not only from cheaper production and logistics costs but also from the reduction in materials going through the recycling and reuse process.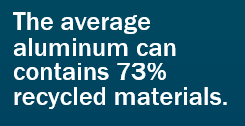 A modern example comes from Johnson and Johnson, a company that signed the Ellen Macarthur Foundation's New Plastics Economy Pledge just a few years ago. Their goal was to reduce the use of problematic plastics in their products. The company began by taking a quick-win approach in which they completed an assessment of their major product lines to identify opportunities. After zeroing in on their ibuprofen line, J&J reduced plastic in the bottle assembly by more than 40 tons per year. This reduction has not only helped J&J reach a sustainability goal, but the project translated into direct savings from materials cost. Their stakeholders around the world will appreciate how their innovation has led to the reduction of problematic plastic materials in their products.
The two examples above show companies driven by different goals. One to reduce cost through innovation, and the other to reach a sustainability goal. However, the business and sustainability outcomes were the same because the two are inextricably linked. Reducing waste saves our environment and our bottom line.
Sustainability is Crucial to Business Transformation
In today's world, businesses are constantly challenged to remain competitive and relevant. Simultaneously, our planet suffers from the damage that the industrial age has wrought. This puts companies in the challenging position of heightened competition and the necessity to decarbonize their businesses.
Sustainability will play a central role in both endeavors because sustainability is a competitive edge. Many companies are gaining an edge and decarbonizing through innovation. While energy reduction with IIoT and sustainable product design are great examples, they are far from exhaustive. Industry incumbents need to continuously search for innovative ways that go beyond the cliché to reduce their footprint or they will be replaced by agile startups with the right mindset. There is no better time to act than now.