Transforming Product Development in Hard Goods: PLM Drives Innovation and Product Development Transformation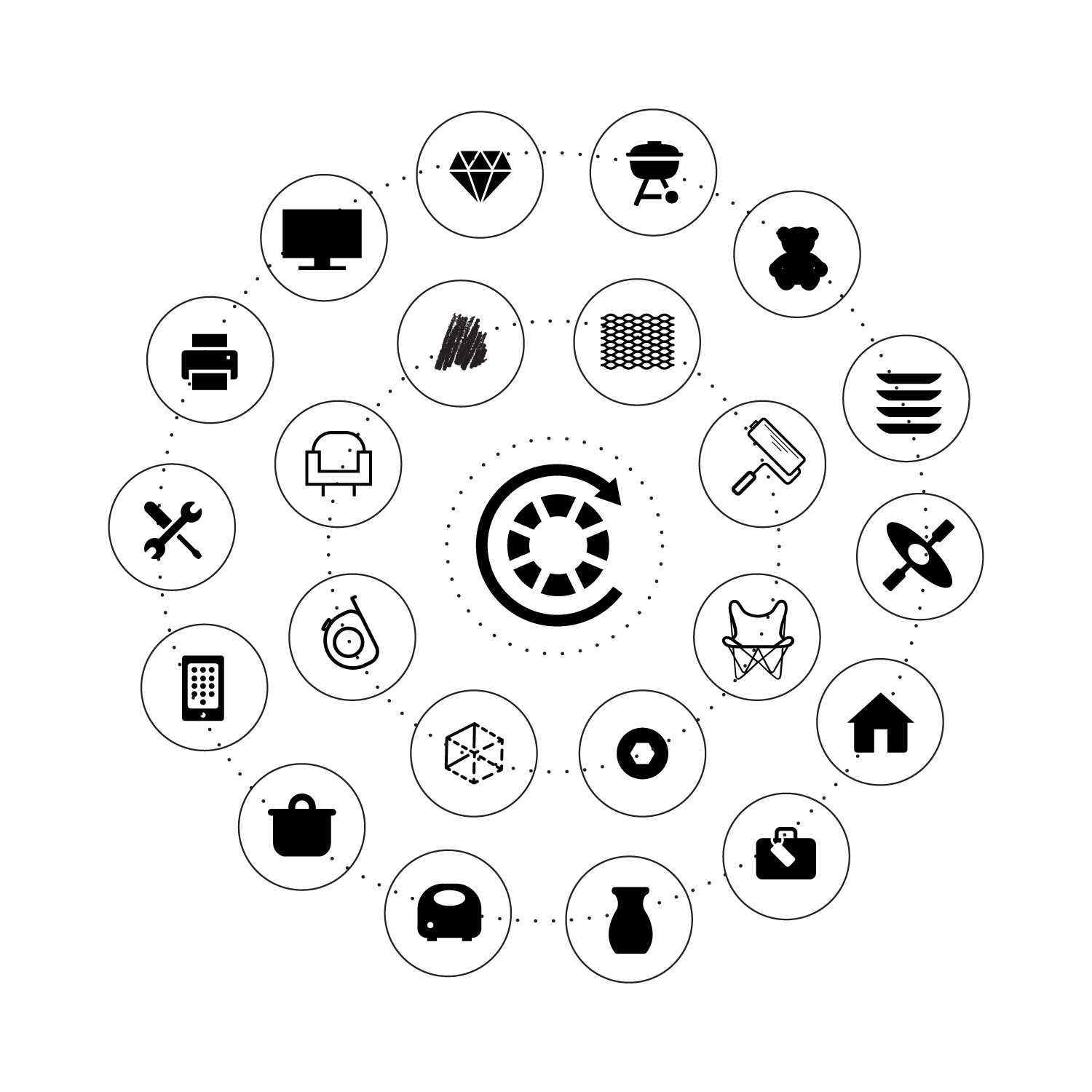 The hard goods industry is a rapidly changing, fiercely competitive market. Companies must launch winning products faster and cheaper to drive growth and profits, but in a highly complex product development environment.
There are many stories about successful product lifecycle management (PLM) implementations for apparel, footwear and clothing accessories manufacturers or retailers. But what about hard goods? Can the makers of furniture, tools, sporting goods and housewares experience the same benefits by transforming innovation and product development with PLM?
The hard goods industry faces similar pressures as apparel and footwear industries when it comes to development timelines, product details/data and factory and materials compliance. But hard goods developers are also challenged with the unique nature and complexity of their product assortments, systemic differences in the product development processes, and more stringent regulatory compliance standards.
How can hard goods manufacturers or retailers build on the PLM use cases from other industries, and what unique value can a PLM transformation offer to them?
Building on the PLM Value Proposition from Apparel, Footwear and Other Industries
Some of the business value for PLM comes from the system, but even more comes from the larger business transformation effort that also includes product development process optimization. Apparel, footwear and other industries have validated this many times over.
A similar business case drives the justification for hard goods. Here are three big value drivers for PLM that build upon the established value.
Single version of the truth: An enterprise PLM solution allows product data to be managed from the inception of the concept through finalization. The power of this single version of truth is cross functional collaboration around the development of the product and its system record. This increases efficiency, improves data accuracy, and integrates various functions and team members to work together toward a common goal.
Reusability and scalability: Centralized product data enables re-use as product developers build on or enhance previous design iterations. Managing material and component libraries promotes the re-use of nominated materials across different product categories or brands (for example, Ripstop nylon has potential end uses for sleeping bags, outerwear and backpacks). Leveraging material needs across the business improves efficiency for development and testing teams, and creates buying power for supply chain and materials planning. While material re-use is a consistent value statement for apparel and footwear, hard goods teams may struggle to realize the value of this opportunity since they commonly have sub-assembled components and use a vendor-sourced model. Enterprise PLM systems can manage various raw material types, sub-assemblies and components in centralized digital libraries, which helps hard goods product design and development teams find opportunities to re-use materials gain sourcing power. The same holds true for re-using previously developed product data to come up with new variants and colorways in a much more efficient way.
Improved product data integrity: PLM's enhanced data and documentation ensures that the final delivered product reflects the sample that was designed and approved during the design and development lifecycle. The hard goods development process is unique in many ways. It generally relies heavily on vendor and factory expertise for the development and maintenance of product specification and Bill of Materials (BOMs). When hard goods product development and sourcing teams struggle to access accurate product data records, they will have issues related to product quality and compliance for the final manufactured products. PLM offers a high level of internal and external collaboration, so the responsibility for detailed and accurate product data storage and visibility is shared between the cross functional teams and the vendors.
The Unique PLM Value Opportunity for Hard Goods
While the hard goods product development process is somewhat similar to that of apparel, it has its own unique behavior and challenges.

The unique challenges of hard goods retailers also lead to a unique value proposition for PLM. They can use additional PLM functionality to build even more value that's specific to the way they work. A few areas are highlighted here.
Reduced compliance risk: Ever increasing, and frequently evolving national and international government regulations around raw materials, products and factories make it even more challenging for hard hoods retailers and manufacturers to ensure compliance throughout the development pipeline and supply chain. To manage this risk, product data must be robust. PLM ensures the organization of product details and data, and makes the data traceable across BOMs, products, assortments, seasons and programs. Materials or components can be searched on, to find where used to determine a mitigation plan. If a new component has been identified to replace one that is out of compliance, developers can quickly 'find and replace' the old component with the new. Factory audits for quality assurance and social or environmental responsibility can also be tied to product development in the PLM system.
Enhanced vendor collaboration: Due to the wide variety of product and material types developed in the hard goods industry, the manufacturing and production expertise as well as the material or component nomination are held by the vendor or factory partner. In order to support and promote a level of collaboration on the product specification, PLM systems allow for effective vendor collaboration with ability to view and update data directly in the shared system. This eliminates requirement for manual hand-offs and data transcription, and ensures real time review and approval by all internal and external stakeholders. Effective and efficient ways of collaborating with vendors within a PLM system can significantly improve data accuracy, eliminate duplication of efforts, reduce development cycle time and increase margins.
Alignment with packaging development: For many hard goods product categories, packaging is critical for product salability and safety. PLM can integrate with packaging and artwork design and workflow systems to kick-off the development of the packaging concurrently with the development of the product. This integrated process prevents packaging from becoming an afterthought, and reduces risk of delivery delays due to late packaging approvals. Additionally, PLM can be used for tracking key tasks along the product development cycle, which includes packaging development request, sample and approval tracking.
Apparel, footwear and many other industries have benefited from PLM for a long time, and now's a great time for hard goods companies to build on their success, and benefit from the maturity of PLM tools that can support the retail industry today and the future. Whether PLM will be shared between hard goods and other product categories at the same company, or used exclusively for hard goods design and development, the potential business value has never been greater.
Business transformation through PLM increases product documentation rigor, improves data integrity, creates scalability for material and product design and development, enhances cross functional and vendor collaboration…. All paths to growth that phone calls, email trails and shared drives can't support. The newest PLM technology also helps prepare for the future of digitally connected products and supply chains, which is not far away at all.