PI Apparel Supply Chain Forum NYC September 2022
Event Recap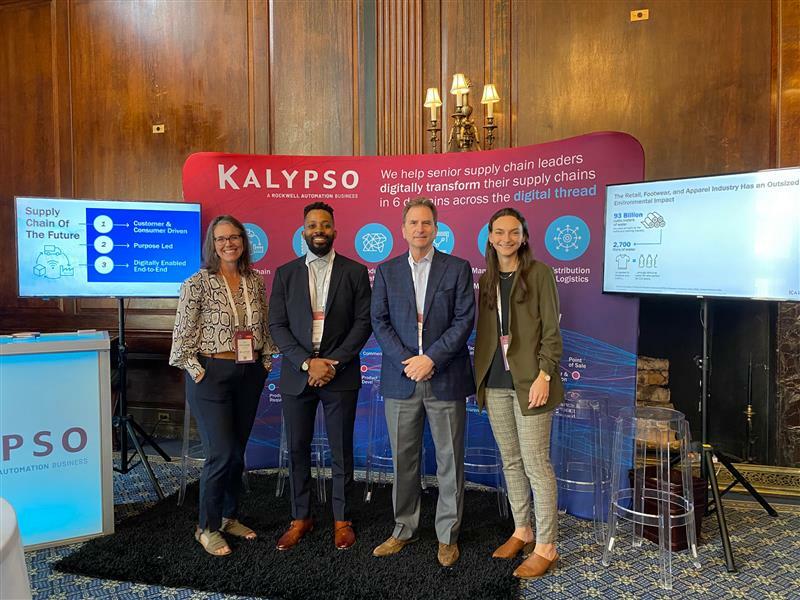 While supply chain was the headline for PI Apparel's most recent forum in New York, the spotlight was on sustainability.
As fashion executives reevaluate their supply chain strategies, they must consider the realities of a new global socio-economic landscape as well as the cultural implications of their operations. Delivering with integrity is an imperative.
Attendees listened as speakers discussed the future of fashion and the role of technology. The presentations included impassioned messages about fashion's impact on the ecosystem for all life on the planet. Discussions between delegates and sponsors centered around the need for traceability throughout the supply chain, optimization of distribution and logistics channels for scale and the need for new business models and ways of working. The message was clear, we're all in this together. Collaboration is key.
As this was our first year attending PI NY Supply Chain, our team enjoyed the shift in conversation, discussing how to design for circularity, the viability of the Better Cotton Initiative (BCI), the true value of predictive analytics and expanding our operational expertise beyond brands and into supplier manufacturing. We met with current clients and prospects, potential vendor partners, and even some Kalypso alumni.
Themes and key takeaways included:
Product traceability is necessary for the business and for the culture. Ensuring the integrity of every product fiber, designing for circularity, bio diversity and getting closer to the hearts and minds of the end consumer are at the top of minds for brands.

An efficient and resilient supply chain requires trust, collaboration, and shared risk/reward between brands and their suppliers. Developing new strategies and win-win business models will shape the future of fashion with digital technology, empowering new ways of working.

Technology is not the solution itself, but an enabler. Equipping the value chain with digital tools that provide real time communication, visibility into operations, and product movement throughout the supply chain breaks down informational silos and allows stakeholders to take immediate action when necessary.

We can't predict the future, but we can be ready for it. Predictive models deteriorate as they move out to the right. However, leveraging analytics as a risk identification and mitigation strategy positions brands to be responsive and make data first decisions, whether it be standing up a new supplier or adjusting product designs for tariffs.
To learn more about our supply chain and sustainability point of views, check out our website.