LiveWorx 2023
Event Recap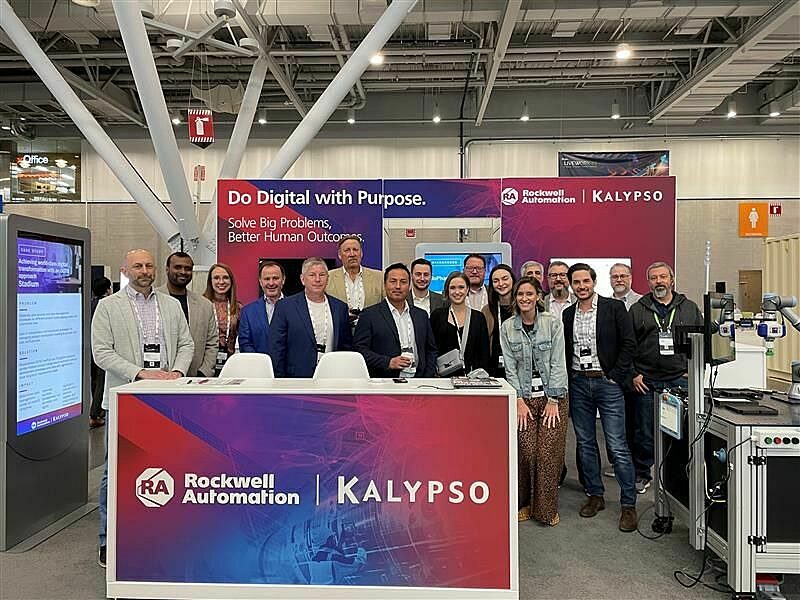 Kalypso and Rockwell Automation co-sponsored PTC's LiveWorx 2023 and the event was a great success. Our team traveled to Boston for the four-day event focused on A New Era in Product Lifecycle Innovation. From celebrity keynotes to technology trainings and customer breakouts, there was so much to learn about how we interact within the PTC partner ecosystem.
Aside from winning Digital Manufacturing and APAC Systems Integrator Partner of the Year, our team participated in 10 sessions over four days and was on the conference floor with a booth dedicated to showcasing our customer successes in each industry.
This was the first in-person LiveWorx event since 2019, and it was great to be back on the Xtropolis show floor with various demos and interactive exhibits showcasing PTC technologies in action. From real-time application of digital twins to finding efficiencies on the factory floor using Digital Performance Management, our team took every opportunity to join the latest discussions with our partners and peers.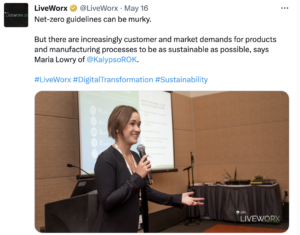 Themes and key takeaways included:
Every disruption creates new opportunities. There is a push to make products more intelligent and factories more efficient and build more resilient supply chains for the future of manufacturing. Digital Transformation and Product Lifecycle Innovation is key to this growth.
We can all do better when it comes to sustainability. Product developers and manufacturers are struggling to identify how to meet the commitments they've made to their customers, to the market and to their employees around sustainability.
The biggest hurdle is to understand that delivering on sustainability goals and objectives takes time. Companies need to identify the milestones they can address, understand the ways to measure progress and be willing to restructure ways of working to improve for the long term
If you missed us at the event, you can learn more about our sessions and speakers here: https://kalypso.com/liveworx