We work with clients to develop digital transformation strategies that deliver business growth, drive productivity and decrease risk.
We live in physical and digital worlds simultaneously. As the connections between the two increase, businesses are continuously forced to think differently about where to play and how to win in the market to stay competitive.
With disruption being the new normal, digital transformation is more than strategy - it's survival. To build continued resiliency, flexibility and agility, organizations should solidify the foundation of their digital transformation to position themselves to meet the demands of today and of the next normal - whatever that may be.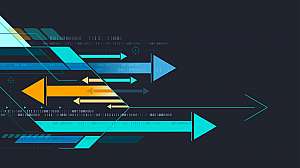 In today's new reality, digital transformation is accelerating in support of remote working and building a more resilient future. YOUR biggest challenge? Managing through all this rapid change.
How We Help Clients Develop a Digital Transformation Strategy
A digital transformation strategy doesn't start with technology – it starts with the business value you need to deliver. An effective strategy formally defines how the transformation will contribute to business growth and provides a roadmap to keep the focus on executing successfully.
Our approach is focused on helping you realize value quickly and early, within 8-12 weeks, then start scaling for additional use cases.
We typically find our clients fall into one of two paths outlined below.

Which best describes your organization?
We don't have consensus on where to start or what to do - yet
You need to align on a clear path
We work with you to produce a compelling case for change and roadmap in order to get support:
Assessment
Digital Thread Education
Vision, Strategy, Business Plan & Roadmap
We have a general idea of where major opportunities lie and agree on initial areas of focus
You need to get started and get better with a proof of value
We work with you to use success from your first initiative to build broader case for change and roadmap:
MVP (Minimum Viable Product) Approach
Proofs of Concept
Pilots
With an initial digital strategy and proof points established, we work with you to define the capabilities your organization needs to have the greatest business impact. This is a combination of people, process and technology that will support an actual digital transformation that is sustainable and scalable, no matter what the future brings.