The Experience Portal makes experiences available to users with customizable searches, filters, or assignment of experiences.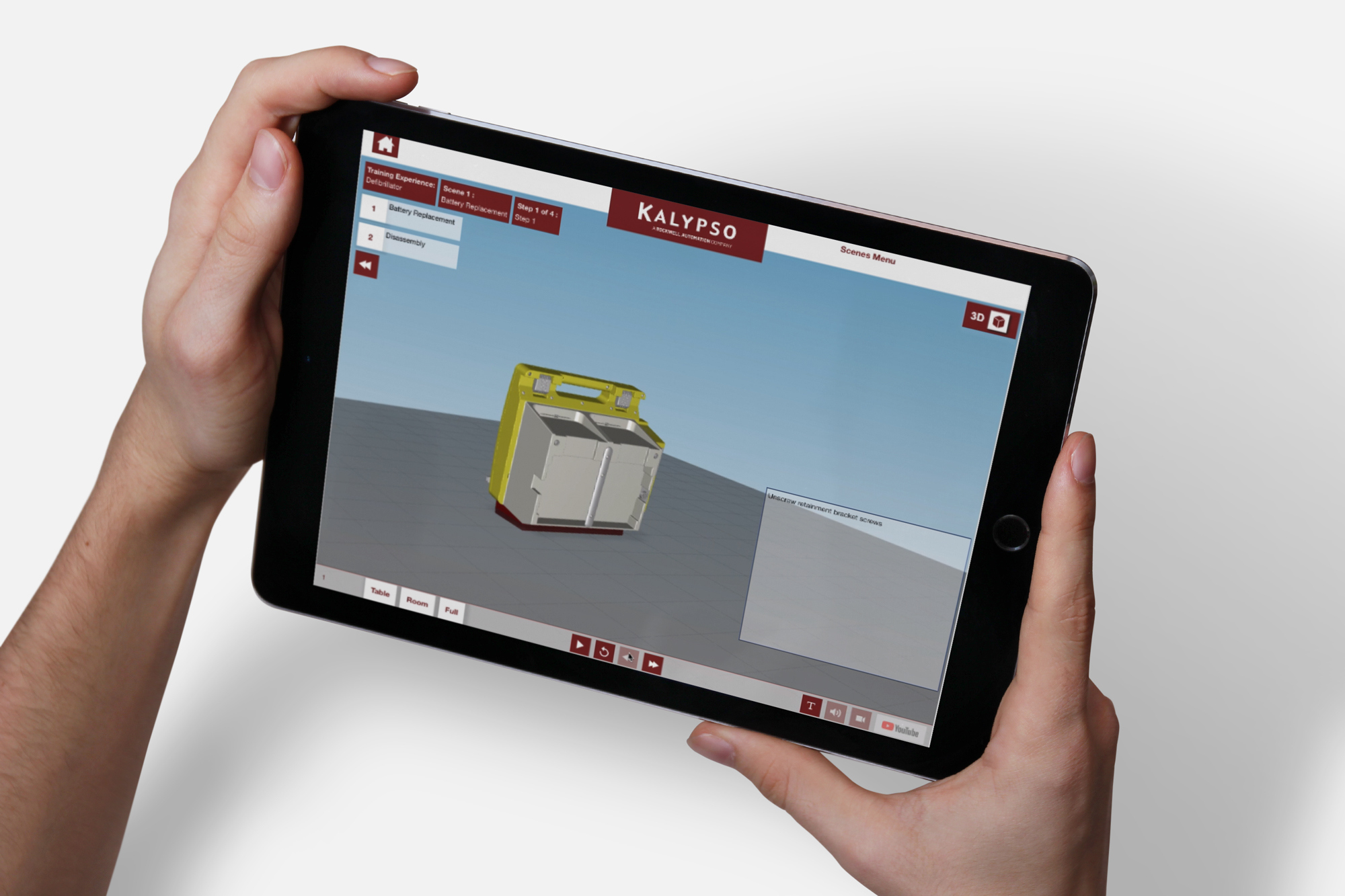 This library can easily be populated with future experiences while eliminating the time and effort to continuously recreate the training framework as new experiences are created or added.
With the pre-built single training navigation, each step can be associated with complementary text, audio and/or video. Convenient permission settings also allow for control access, security, history logging, etc.
We proposed that the same training impact could be achieved more efficiently with augmented reality (AR) training, and without consuming senior management and SME time.

With the implementation of an extended reality (XR) Experience Portal, we created a fully customizable training program that uses immersive AR experiences based on existing digital content, such as CAD models, simulations, IoT data, video recordings, animations and other media.

By developing a reusable experience development template and a library of AR experiences, we accelerated the ability to leverage geometry, animation, simulation, expert capture video, text media and IoT in one simple user portal. Training could take place from anywhere in the world, at any time, on any equipment.
Our solution delivered and deployed XR at scale as a practical way to reduce costs.
The simplified interface resulted in a consistent user experience and unlocked the potential of savings of up to 4 weeks of development time per training experience.
We helped our client extend that value to include other digital twin aspects, such as Industrial IoT, PLM data management/change control and artificial intelligence.