Jeff leads Kalypso's Digital Performance Management (DPM) practice in North America. In this role, he helps organizations maximize the value of their investments in IoT, Extended Reality, Machine Learning and other enterprise digital technologies.
He works with clients to design and deploy smart connected technology solutions that derive insights from data, increase efficiencies and improve financial performance across their manufacturing operations and extended supply chains. Jeff has invested his career helping product and service organizations to achieve new levels of capability and value at the nexus of business and technology.
Prior to joining Kalypso, Jeff served clients through senior leadership roles at PTC, Accenture, DXC and KPMG. Earlier in his career, he managed product design teams, manufacturing and supply chain operations for the Westinghouse Nuclear Fuel and Power Generation businesses.
Outside of Kalypso
Jeff is an avid collector of "old school" analog audio gear and way-too-large speakers. Global travel has made him an explorer of cuisines, while his creative outlet and pleasure is wood-fired outdoor cooking for family and friends. Jeff and his family reside near Orlando, Florida.
Contact Information
Contact Jeff Miller
Let's explore how we can bring digital solutions to your product problems. Complete the form below and we'll be in touch with you shortly.
Required fields are marked with an asterisk (*).

Credentials
Florida Institute of Technology, MS in Industrial Management
University of Tennessee, BS in Mechanical Engineering
Featured Media

How IT Can Modernize and Streamline Enterprise Supply Chains
When planning an enterprise supply chain modernization initiative, it's important to closely examine the entire supply chain to ensure that performance will be optimized across all stages, recommends Jeffrey Miller, director of the industrial high-tech practice at management consulting firm Kalypso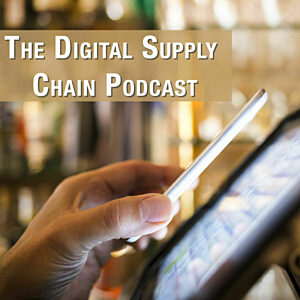 Get to know more Kalypsonians