PI Apparel NYC June 2022
Event Recap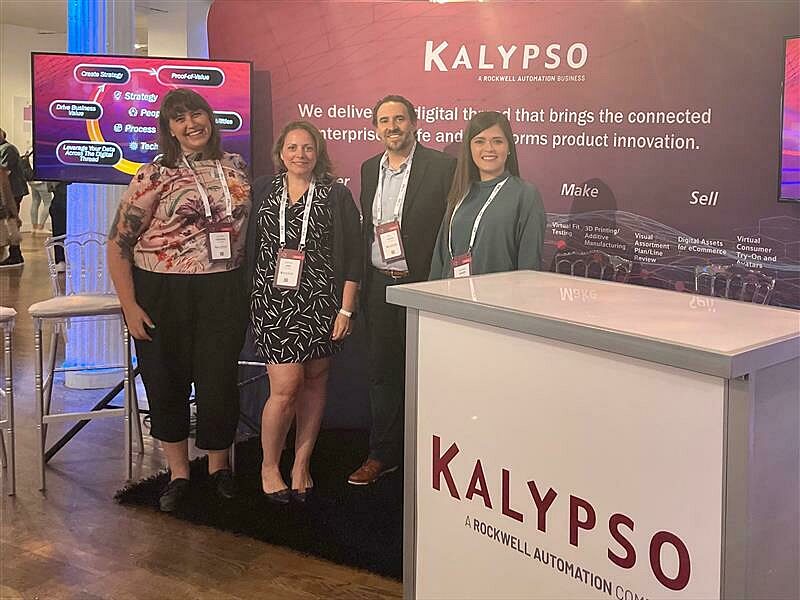 During this installment of PI, we could summarize the biggest takeaway with one word - confluence - an act or process of merging.
In the room was the buzz of excitement as delegates walked from booth to booth exploring new technologies or seeing the latest from industry leaders. From that excitement was the realization that we all need to move together.
Checking in on where everyone was in their journey was enlightening. Never had Kalypso, and our "secret sauce" become more apparent. We are able to provide an end-to-end view, that helps bring a vision of the individual point solutions present, into a full end-to-end digital product creation (DPC) ecosystem. Besides meeting with current and prospect clients, vendor partners, and alumni, we were first to see the latest offerings from established software vendors and get updates from industry initiatives like the 3DRC.
The two-day event highlights and key takeaways included:
Men and women's bodies have significant cross-over, making the business case for creating gender-neutral sizing. ~25% of either gender shops across the aisle.
Partner buy-in is a critical, first step to lead with digital within organizations before building the team.
Change management is a pillar in any digital transformation. With retailers returning to the office, there is a challenge to create hybrid (digital/physical) experiences to keep the digital momentum.
Apparel retailers have only begun to dabble in the metaverse. Currently, most of these experiences are enabled via third-party agencies, but using retailer-created assets should be the next stride.
Education programs are being re-vamped to include DPC tools earlier in career development, hence retailers will not be able to attract talent if they do not work digitally.
Retailers should not expand into the digital realm at the expense of what makes apparel what it is, hence technology providers need to meet them halfway.