Kalypso Goes to PI Apparel LA 2022
Digital Thread and the Metaverse Take Center Stage
The main theme at this year's Product Innovation: Apparel Conference in Los Angeles was the Metaverse and how it is presenting new opportunities for brands to evolve their digital product creation (DPC) capabilities, especially in the areas of AI and VR for consumer-facing assets.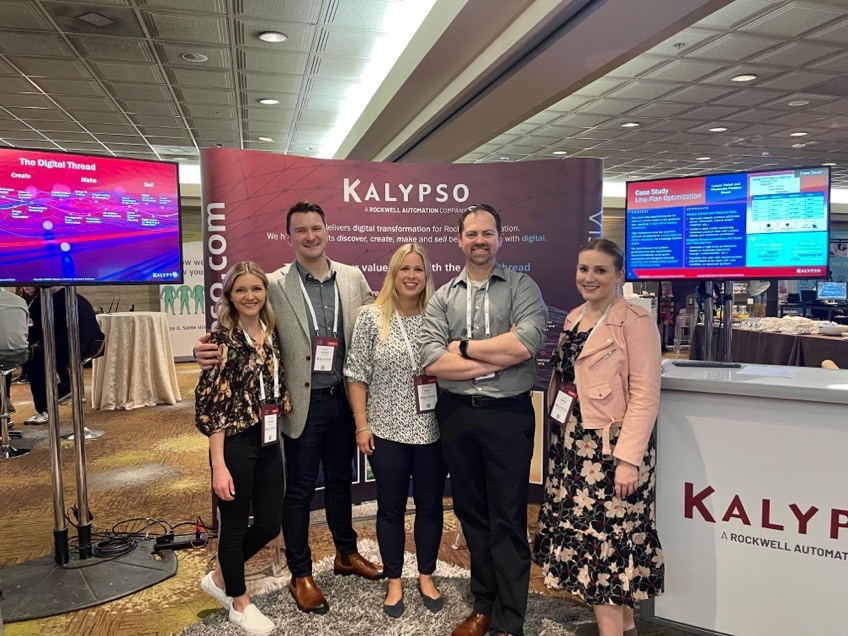 Our team Drew Cekada, Stefanie Gunia, Sarah Higgens, Lisa Geraci and Ellery Connell at PI Apparel LA
It's clear that the days of organizations asking if they should initiate a DPC program are gone and brands are gaining a clearer understanding of the potential that the digital thread can offer. The recent pandemic and supply chain issues have compelled organizations to invest more into digital capabilities and internal skillsets.
Sessions during the conference were focused around how to continue this momentum through implementing more data-driven solutions, using digital assets beyond just design and development, and ultimately working to tie DPC capabilities together in a cohesive, organization-wide DPC initiative. The main challenges brought to the table by attendees included scaling technologies across categories and brands, running effective virtual fit sessions, and the ever-present obstacle of successfully managing organizational change.
Some highlights included:
Digitization and the impact digital technology has on the design, manufacturing, logistics and sales of products
How to elevate sustainability strategies to become a more sustainable operation
Ways to shape the consumer buyer experience through utilizing digital assets within AR/VR
The acceleration of local manufacturing opportunities to increase speed-to-market and decrease reliance on off-shore factories