Product lifecycle intelligence (PLI) is an evolution of PLM that applies artificial intelligence and automation to help PLM users extract meaningful insights from product data, formulate predictions, recommend improvements, and automate actions within systems and processes.
Deployed via a suite of user-centric apps, PLI addresses core business needs of PLM users, including data migration, new product development cycle times, change management, product quality, supplier management, manufacturability and regulatory compliance.
PLI for Engineering Change Management
For this example and use case demo of PLI, we're a discrete manufacturer making complex products using a product lifecycle management (PLM) application to manage product data.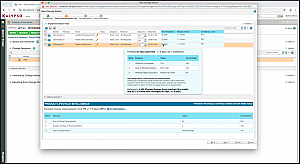 The engineering change management process is a critical component to managing product improvements and changes to products that are in market. The implementation of these changes is highly variable and one of the biggest contributors to the overall cycle time of a change.

PLI takes the variability and guess work out of the implementation timeline by using the rich dataset that the PLM system has collected. A change manager can now receive real-time feedback on implementation tasks and overall implementation time while simply building the plan.
See for yourself!
Fill in the form to view the full recorded demo.