Firm showcased an impressive range of client results across 13 sessions and four use cases with its biggest presence yet
BOSTON, Massachusetts -- Kalypso, a professional services firm helping clients discover, create and make better products with digital, demonstrated how companies pursuing digital transformation can "make it real" with four industry use cases and 13 breakout sessions at LiveWorx19™, held in Boston June 10-13, 2019.
As a Global Systems Integrator and Platinum PTC partner, Kalypso and PTC together combine leading strategy, process improvement, change leadership and technology to help companies capitalize on investments in internet of things (IoT), analytics, product lifecycle management (PLM), augmented/mixed reality, and smart connected products and operations.
As a Premier sponsor of LiveWorx, Kalypso focused on demonstrating how its clients are achieving better business results from digital transformation by leveraging PTC technologies. The firm offered four hands-on use case experiences for industrial, medical device, retail and consumer goods companies as part of the Xtropolis exhibit hall experience.
Industrial Manufacturing
Industrial manufacturers were presented with a use case for smart connected field service operations that demonstrated how to digitize field operations, enhance overall equipment effectiveness (OEE) and reduce equipment downtime with IoT, machine learning and augmented reality (AR). Watch the video overview here.
Medical Device

Medical device manufacturers saw how to transform remote field service capabilities to improve future procedures, increase customer value and reduce downtime with predictive analytics, proactive monitoring, machine learning and AR. Watch the video overview here.
Retail, Footwear and Apparel
Retail, footwear and apparel brands experienced an end-to-end digital product creation platform that integrated PLM, advanced analytics and 3D design tools to enable the customization and personalization of products. Watch the video overview here.
Consumer Packaged Goods
Consumer packaged goods manufacturers were presented with a use case for digital product collaboration that demonstrated how to enable effective, efficient collaboration between design and engineering teams with PLM and computer-aided design (CAD). Watch the video overview here.
Digital Transformation Thought Leadership
Beyond the Xtropolis, Kalypso led an impressive 13 breakout sessions featuring joint sessions with client leaders from Johnson & Johnson, Stryker, Fresenius Medical Care, Jabil and others. Session slides are available for download at http://www.kalypso.com/lwxslides.The complete list of Kalypso presentations can be found at https://kalypso.com/liveworx2019.
"The energy at LiveWorx is always incredible but was particularly special this year as more companies than ever before indicated they're ready to make their digital transformation real," said Rod Walters, managing director of Kalypso's Enterprise Technology practice. "With our exclusive focus on innovation in the digital value chain and the client stories we shared at LiveWorx, attendees could see how our brand of digital is different. We're excited to help our clients tackle their biggest challenges, deliver business goals and build internal capabilities to transform their businesses for the long term."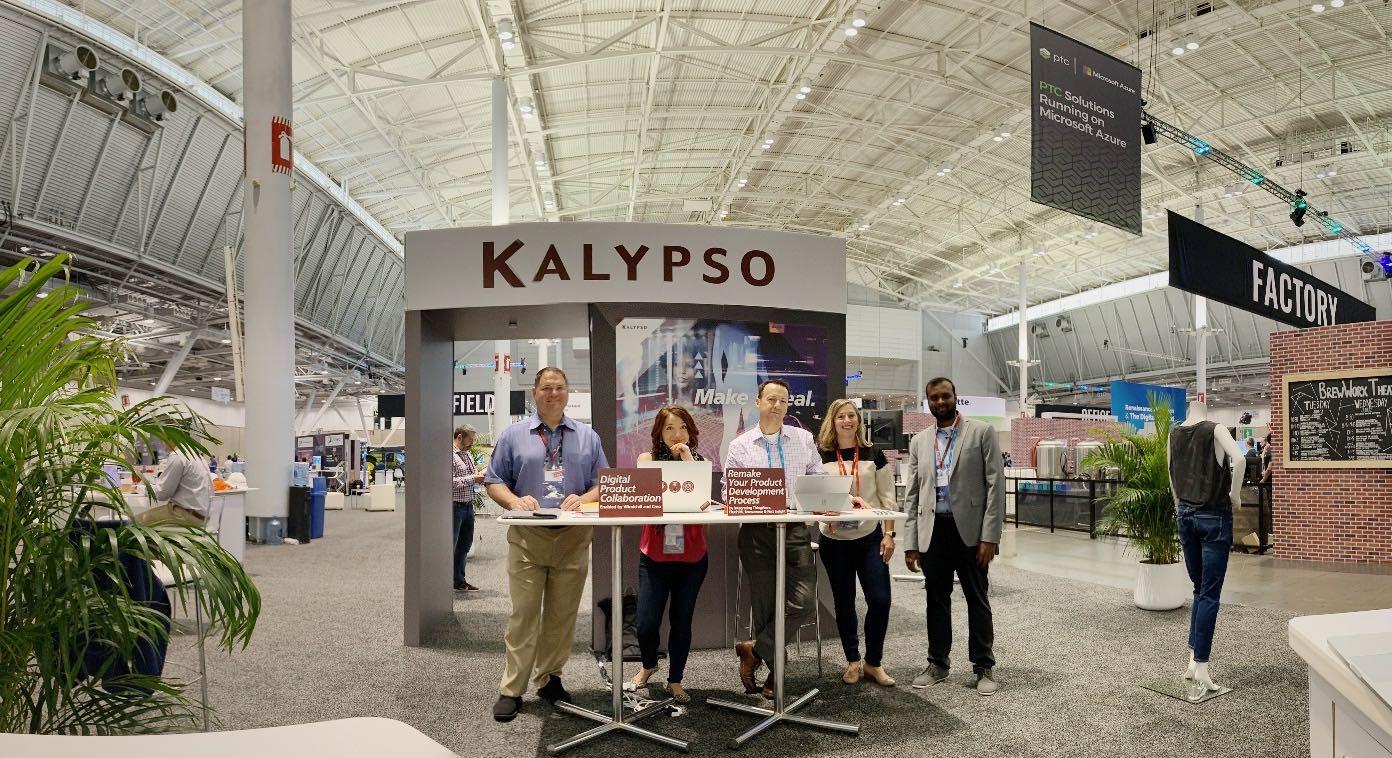 About Kalypso
Kalypso is a professional services firm helping clients discover, create and make better products with digital. The firm provides consulting, digital, technology, business process management and managed services across the innovation value chain. For more information, visit https://kalypso.com. Follow @KalypsoLP on Twitter and on Facebook.