Steve serves as the firm's global consulting & supply chain practice leader and leads several of the largest and most complex client programs for the practice.
At Kalypso, Steve leads a team focused on serving senior product development and supply chain executives to help them digitally transform their capabilities in strategy, product development, planning, sourcing, manufacturing and distribution & logistics to shorten time to market, to drive revenue growth from new products, to streamline operations and to improve rates of compliance.
As a consultant, Steve has served industry sectors such as: grocery, specialty retail - softlines, specialty retail - hardlines, mass merchant, big box category killers, drug, internet retail and other e-commerce companies, department store, military retail, consumer electronics, vertically integrated and branded retail/wholesale, apparel and footwear manufacturers, food and beverage manufacturers, other discrete manufacturers and vendors to retail, wholesale distribution and private equity firms.
Outside of Kalypso
Steve & his wife reside in Las Colinas, Texas. Their four daughters & son are grown and scattered about Texas and the US.
Contact Information
Contact Steve Riordan
Let's explore what we might discover, create, make and sell together. Complete the form below and we'll be in touch with you shortly.
Required fields are marked with an asterisk (*).

Credentials
MBA, Finance - Indiana University
BS, Marketing and Advertising - Indiana University
Featured Media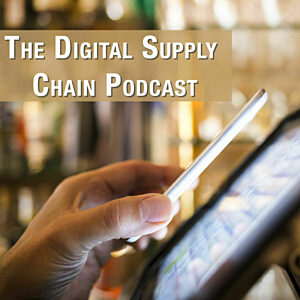 Podcast: Trends In The Apparel Industry Supply Chain
The apparel industry has seen seismic changes in the last couple of years, from swinging demand, to the shift to direct sales, to supply breakdowns. Steve Riordan, Global Director of Supply Chain at Kalypso, joins The Digital Supply Chain podcast to discuss them.


Get to know more Kalypsonians