JP leads the data governance service area at Kalypso, helping enterprises across different industries reap the benefits of being truly data-driven.
Prior to Kalypso, JP worked as a full-stack developer for clients across various industries. He worked in several phases within the software development lifecycle, such as software requirements elicitation, data modeling, quality assurance, deployment and code maintenance.

JP holds a master's degree in Advanced Computer Science with a specialization in Advanced Web Technologies from the University of Manchester. His thesis, "Interpreting Tuple Relational Calculus via SQL Translation" received a Distinction mark. He also holds a bachelor's degree in Computer Science and Technologies from the Monterrey Institute of Technology and Higher Education.
http://studentnet.cs.manchester.ac.uk/resources/library/thesis_abstracts/MSc17/Abstracts/RomeroValle-JuanPablo-abstract.pdf
Outside of Kalypso
Although JP is originally from Mexico, he was born in Wales, U.K. and his wife is Japanese. He has been break dancing for over seven years and loves otoro sashimi.
Contact Information
Contact JP Romero
Let's explore how we can bring digital solutions to your product problems. Complete the form below and we'll be in touch with you shortly.
Required fields are marked with an asterisk (*).

Experience
During his time with Kalypso, he has worked designing, developing and implementing solutions with international clients in the financial services, retail, and travel & tourism sectors. His expertise in data governance and data management helps clients drive value from data.
Featured Media

Top 5 data quality and accuracy challenges and how to overcome them
Manager JP Romero talked to VentureBeat about how concrete data and analytics now power businesses' most critical decisions. To overcome issues related to data quality and accuracy, it's critical to first know the context in which the data elements will be used, as well as best practices to guide the initiatives along.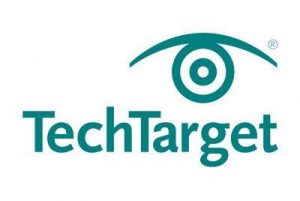 How to overcome the top 5 DataOps challenges
DataOps is a new tool for effective data use and improved data-driven decision-making. Kalypsonians JP Romero and Hector Rueda share insights on the top five DataOps challenges and how to overcome them

Why Master Data Management Is the Crux of Supply Chain Resilience
An established MDM practice is the foundation that supports risk-related and other business decision-making. Companies with established MDM capabilities have clearer visibility into their customers, suppliers and products, and thus are better positioned to deal with the unprecedented, whether it be a natural disaster, pandemic, disruptive competitor or a change in the regulatory environment.
Get to know more Kalypsonians
Data Science Senior Manager