We've never wanted to be a typical firm. And we're not looking for typical people.
Kalypsonians are innovators and intrapreneurs that believe in the power of creativity, diversity and innovation to change the world.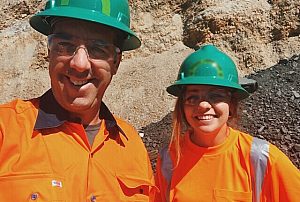 What It Means to Be a Kalypsonian
Hard Work
We believe in the power of innovation to transform the world and change people's lives. Driving growth through innovation in a digital world is exciting - and a lot of hard work. If this is your thing, Kalypso is your place.

Freedom and Growth
Our model gives every member of the Kalypso team the opportunity to become a leader in the firm. You are expected to build the house you want to live in and are given the freedom to do so.
Virtual with Purpose
As a virtual firm, we are intentionally designed to make things happen anywhere. We're powered by our global workforce, local on-the-ground teams and location-based innovation centers.
Diverse Experiences
We believe diverse experiences feed innovation and forge real connections between us. In any given week you can find teams delivering at the client site as well as taking spin classes, hiking mountains or exploring sights around the world together.
#HWPO
Hard work pays off.
We're always exploring ways to improve the benefits we offer to our team.

Excellent healthcare and retirement benefits (where geographically available) for you and your family
Flexible time off including holidays, unaccrued vacation and two weeks off at year-end
Progressive maternity, paternity and family leave policies
Sabbatical program after three years with the firm
Opportunity to own equity in Kalypso
Alternative travel policy to build in personal travel on the weekends
Virtual work environment to help manage work/life balance when not traveling
We have visible and invisible diversity.
Our unique attributes from thinking style and personal history, to race/ethnicity, gender, age, education, sexual orientation, gender identity/expression, religion and cultural background make our voices and guidance more powerful to our clients.
We believe the rising tide lifts all ships, so we launched Kaleidoscope, our diversity and inclusion initiative, to drive change in a variety of areas from minority representation to career growth and advancement, family leave and work-life balance.
We hold the belief that addressing challenges for underrepresented minority groups creates a better work environment for all Kalypsonians, which in turn allows us to better serve our clients.
To fulfill our mission of delivering on the promise of innovation we must be Kalypsonians with visible and invisible diversity.
Our greatest asset is our people.
We have a passion for providing Kalypsonians with unique professional and personal development opportunities.
New Hire Training
KRASH is our yearly new hire training where we introduce you to the firm and coach you in valuable skills to succeed in your first year – and beyond.
Career Counsel & Mentorship
Every Kalypsonian has a counselor to help develop and navigate their career. We also provide new hires with an onboarding buddy to help you get up to speed quickly.
Role-level Training
Our role-level training programs such as KAMPOUT provide Kalypsonians, from analysts to senior managers, the opportunity to network with one another while learning the skills necessary to continue progressing your career within the firm.
Certifications
We often invest in certifications for our people to continue building the knowledge and skillsets to perform at your highest and better serve our clients.
Firm-wide Gatherings
KARMA, our annual retreat, is the one time a year the entire firm comes together. We spend three days catching up, training, team building and exploring a new city with one another.
We can't wait to work with you.