Women's History Month Reading List
Recommendations from our Kalypso Women's Employee Resource Group
This month, we encourage you to take a moment to celebrate each other! Thank you all for your contributions to Kalypso and to your communities. What an amazing community of women we have around us. Take a moment today to thank a mentor, compliment one of your female coworkers, share something you learned from a woman you've worked with. ​​​​​​​

We've asked the Kalypso Women's Employee Resource Group to share their book selections with us along with why they would recommend them to someone.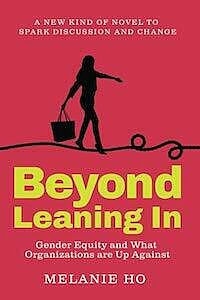 Beyond Leaning In: Gender Equity and What Organizations are Up Against by Melanie Ho
This was written by a former boss and mentor of mine, and it's excellent. As someone who prefers reading fiction to non-fiction, I really enjoyed the format and learned a lot of less-obvious ways sexism manifests in the workplace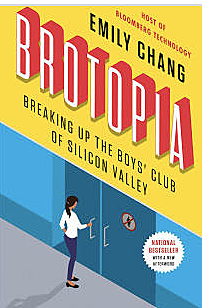 Brotopia: Breaking Up the Boys' Club of Silicon Valley by Emily Chang
Brotopia is about how Silicon Valley got so sexist despite its utopian ideals, why bro culture endures despite decades of companies claiming the moral high ground --and how women are finally starting to speak out and fight back.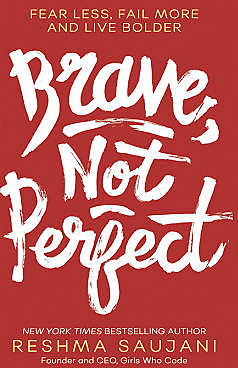 Brave, Not Perfect by Reshma Saujani
From the Founder and CEO of Girls Who Code, a national non-profit organization working to close the gender gap in technology and change the image of what a programmer looks like and does. This book talks about how many women's fear of not being perfect prevents them from reaching for their goals. Saujani shares powerful insights and practices to help us let go of our need for perfection and make bravery a lifelong habit.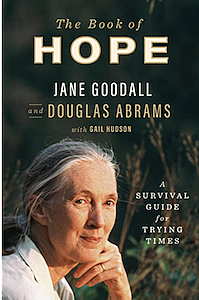 The Book of Hope: A Survival Guide for Trying Times by Jane Goodall

During the worsening climate crisis, a global pandemic, loss of biodiversity, political upheaval optimism is hard to find, but hope has never been more required. This book is about 'hope' itself as a core human element, and Jane focuses the dialogue on her "Four Reasons for Hope": The Amazing Human Intellect, The Resilience of Nature, The Power of Young People, and The Indomitable Human Spirit.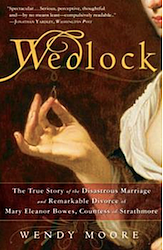 Wedlock by Wendy Moore
It's the true story of an eighteenth-century English aristocrat who was born into privilege and highly educated, but ultimately reduced to a mere chattel when she married. This incredible story shows how, abused and rendered penniless by her husband, with society and even the law against her, she found the will and ability to defy conventions and fight for freedom for the sake of her own and her children's future.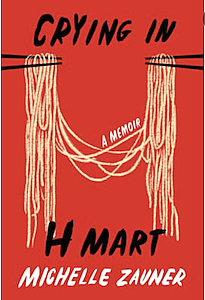 Crying in H Mart by Michelle Zauner
A memoir by a Korean-American singer/guitarist about the loss of her mother. It tells a story about heartbreak, loss, and healing, and is an account on how food ties us to those who have passed.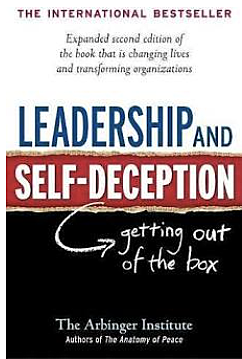 Leadership & Self Deception by The Arbinger Institute
The concept of the box and how it affects the way we lead and our ability to lead and relate to others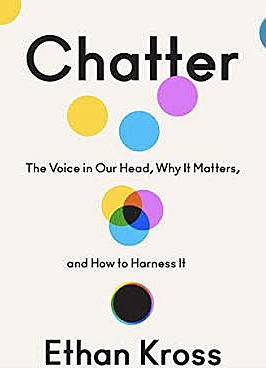 Chatter by Ethan Kross
This book is all about the voice we hear all the time... the voice in our heads. How it works, what can it do to you and how to tame it.
The Confidence Code by Katty Kay & Claire Shipman
The science and art of self-assurance and what women should know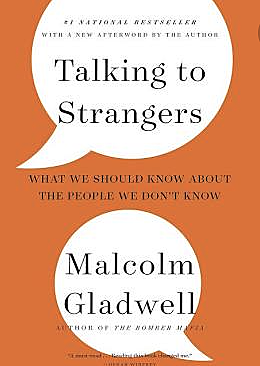 Talking to Strangers by Malcolm Gladwel

I thought it was a book on networking, but it isn't. We read it as a Kalypso book club and I still think of it often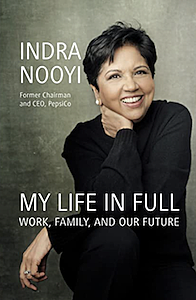 My Life In Full by Indra Nooyi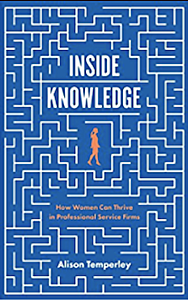 Inside Knowledge: How Women Can Thrive in Professional Service Firms by Alison Temperly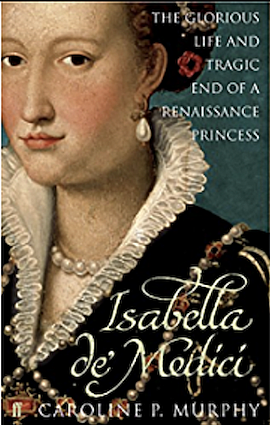 Isabella de Medici by Caroline P Murphy
A woman before her time
We couldn't create a reading list without calling out some of our own Kalypsonian authors.

Nunca Des El 100 (Me Dijo Mi Hermana) by Monica A. Aranda

Monica is our design manager based in Monterrey, Mexico
"'Never give your 100' is the title of my book and the advice my sister gave me ten years ago. It all started with a big mistake that later became a series of reflections and learnings on the fascinating and distressing subject of work weariness. I don't think there is a secret magic formula to beat 'burnout,' But just as we take vitamins and vaccines to avoid getting sick, my book invites us to do something similar to take care of ourselves and protect ourselves from work burnout." -Monica

The Shame Game by Beth Moshier
"I've been an aspiring writer ever since living with famous author, Henry Roth, when I was in the second grade. My mom was an in-home healthcare provider for him in Albuquerque, NM. By the time we lived with him, Mr. Roth was unable to type on a keyboard due to his advanced rheumatoid arthritis. Watching him dictate his final two novels was inspiring and made me realize that nothing can stop a true writer from telling their stories. The Shame Game was my way of exploring how people's pasts echo onto their present relationships. It was my first novel but it won't be my last!" -Beth

13 Steps to Mindful Consulting by George Young
As our co-founder George Young looked for his own balance as a consultant, he discovered the mindful practices contained within the Buddhist philosophy and began to apply them to his personal life and the way he approached work. In this book-sized to complete on an airplane and carry with you - George applies a consulting lens to fundamental Buddhist views and actions consistent with those views.