The Battle for Product Placement:The CPG Manufacturer's Guide to Winning Market Share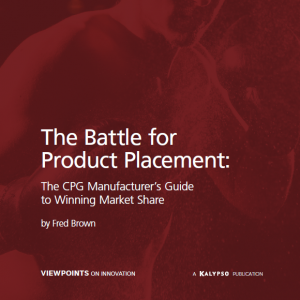 There's a new battle waging in your favorite grocery store - a battle of consumer messages. Small, upstart CPG manufacturers use these messages to gain market share by planting doubt in legacy consumer minds and appealing to young, health-conscious consumers.
Despite the significant challenge of competing for shelf space with young, seemingly nimble upstarts, there are practices that traditional CPG manufacturers can use to change their strategy and remain relevant to the consumer.
This eBook outlines some key components of long-term success in the retail food market, with some real-world examples.
---