Sustainability Shout Out: PepsiCo Builds a Strategy for a More Sustainable Food System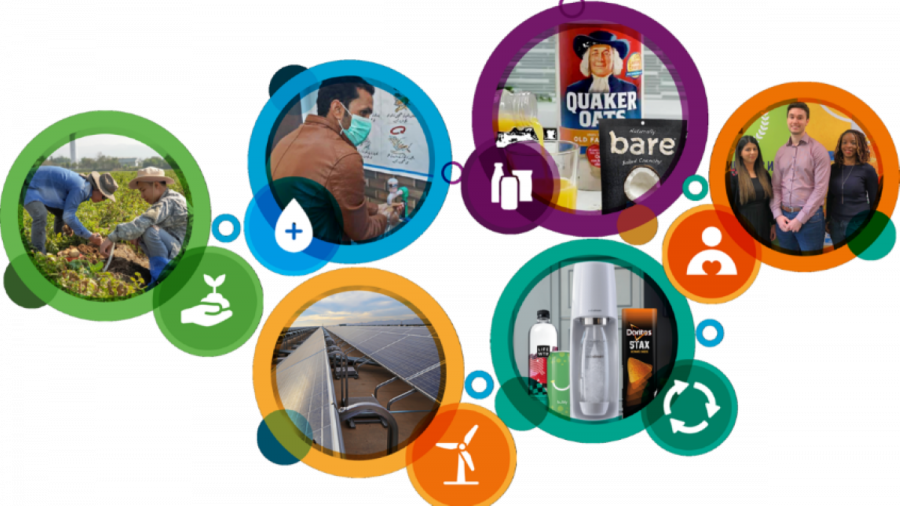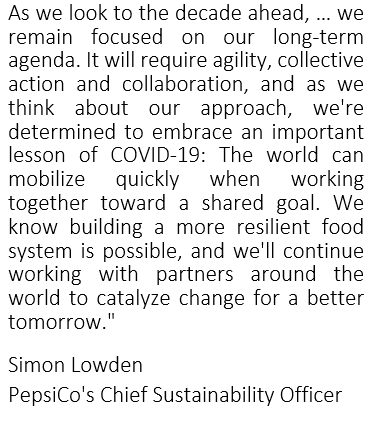 Important efforts like sustainability MUST go on, even in difficult times. For many, PepsiCo's 2019 Sustainability Report was lost in the constant stream of COVID-related news. That's unfortunate, as the transparency and metrics captured in the report give real hope for PepsiCo's lasting impact on our environment.
Back in 2015 the UN General Assembly announced 17 Sustainable Development Goals (SDG) that PepsiCo aligned their priorities with for maximum, consistent impact. As the second largest food and beverage company in the world, spending $10 billion a year on 25 agricultural goods, PepsiCo can scale its influence to tackle long-term problems and shift the industry to a new normal.
PepsiCo then focuses on six overlapping priority areas that can multiply the impact. For example, the redesign of the LIFWTR bottle delivers on packaging goals by including recycled materials and climate goals by lowering GHG in transportation.
In 2019 PepsiCo announced that the proceeds from a $1 billion Green Bond offering will fund a series of key initiatives to advance PepsiCo's sustainability agenda. Thank you PepsiCo for your continued focus on our future, on top of all of the efforts you are focusing on today.
List of Focus Areas & Summary Graphic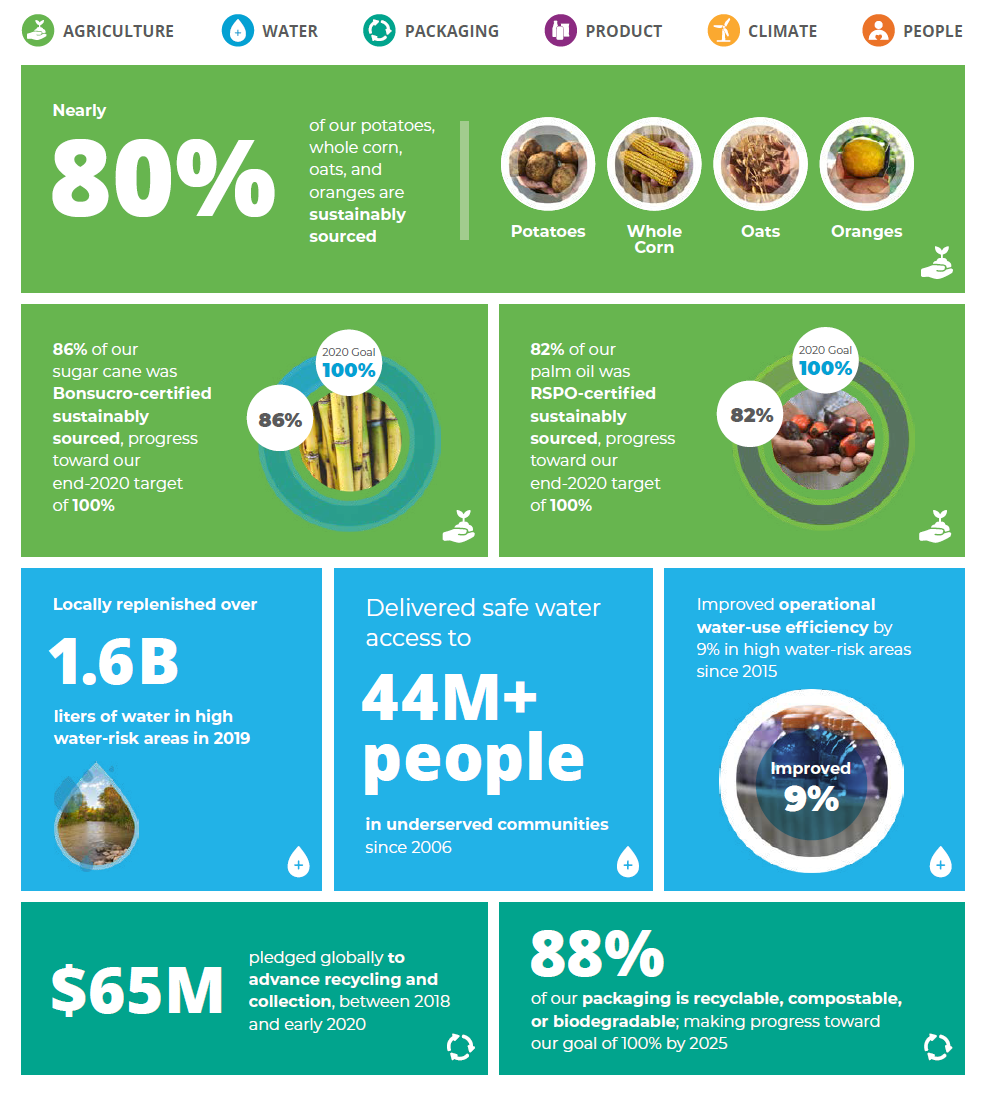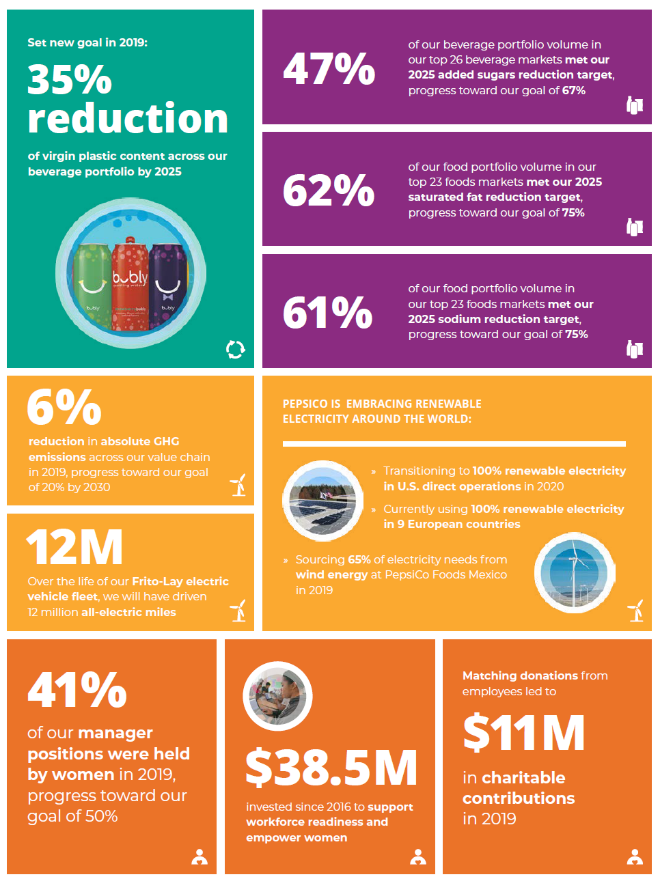 ​Agriculture: Advance environmental, social and economic benefits to communities around the world by supporting practices and technologies that promote improved farmer livelihoods and agricultural resiliency
Water: Drive water security to assure business continuity while positively contributing to contribute
Packaging: Fundamentally change the way the world interacts with packaging to deliver a world where plastics need never become waste
Products: Increase healthly choices. Reduce added sugars, sodium, and saturated
Climate: Curb climate change by reducing greenhouse gas (GHG) emissions across its value chain. Making products in a way that is circular and minimizes waste
People: Advance respect for human rights, promote diverse and inclusive workplaces. Empower women across our business and throughout our global value chain
Important Learnings
Understand the levers of impact. Size and scale make a big different and can lead to impactful change across the industry.

Don't do it alone. Collaborating with a wide breadth of stakeholders expands the reach and impact.

Interconnect the strategies. For PepsiCo, combining initiatives around packaging sustainability and operations sustainability enables one action to have a cascading impact

Dedicate resources. Sustainability is not a side hustle. To get results, have resources focused on aligned initiatives and hold each other accountable for results

Be transparent. Publishing metrics and performance against them encourages progress.

.