Sustainability Shout Out: Nike's Space Hippie - Circular Design in Action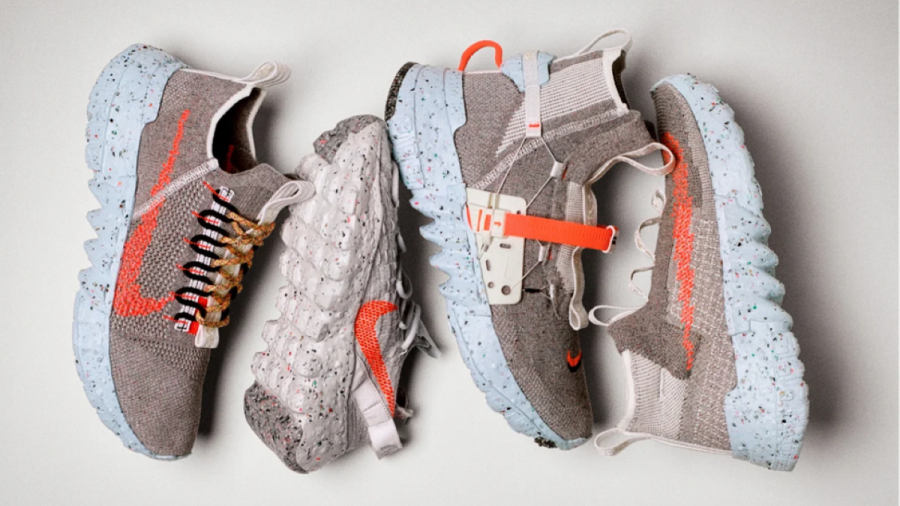 Nike operates in an industry plagued by environmental and social responsibility issues. It has risen to be a pioneer of a more sustainable business model. The company continuously looks for innovative ways to help push the industry forward as a whole. A recent example is the release of the Space Hippie shoe in the spring of 2020. The shoe was designed using the principles of circular design, utilizing scrap materials to create a piece of footwear with the lowest carbon footprint scores in Nike's history. For Nike, the shoe represents a proof-of-concept that they hope the entire industry takes note of.
The Nike Space Hippie was inspired by NASA's in-situ resource utilization (ISRU) methodology. ISRU is the utilization of resources at the exploration site during a space mission. Its practice is considered a pre-requisite to long-duration habitation. Nike's interpretation of ISRU involves the use of materials from the manufacturer's floor. The Space Hippie uppers are constructed from "Space Waste Yarn", a combination of recycled materials that yields an upper that is 90% recycled content by weight. The midsole and outsole are also composed of recycled materials from some of Nike's bestselling sneakers. The aggregate not only yields Nike's lowest carbon footprint shoe ever, but also serves as a benchmark for responsible design.
The Nike Space Hippie is a step forward in Nike's Move to Zero sustainability plan, which ultimately aims to have the company producing zero waste products with net-zero carbon emissions. The shoe will serve as an artifact in the chronicles of Nike's push towards a circular economy. The Space Hippie will live on in Nike's Circular Design Guide as a highlight of the progress the company has made towards their larger sustainability goals.
Takeaways
According to the Sustainable Apparel Coalition, designers and developers control around 80% of a product's environmental impact. Making low-impact choices at the beginning of the creative process is the key to minimizing those negative effects. Nike has put this into practice by embracing a circular design methodology. Companies looking to achieve lofty sustainability goals must start by re-thinking their processes at the earliest stage of the product life cycle.
---
Sources:
https://www.nasa.gov/exploration/analogs/isru/
https://news.nike.com/news/space-hippie
https://purpose.nike.com/space-hippie