Sustainability Shout Out: Nespresso Offers Infinitely Recyclable Coffee Capsules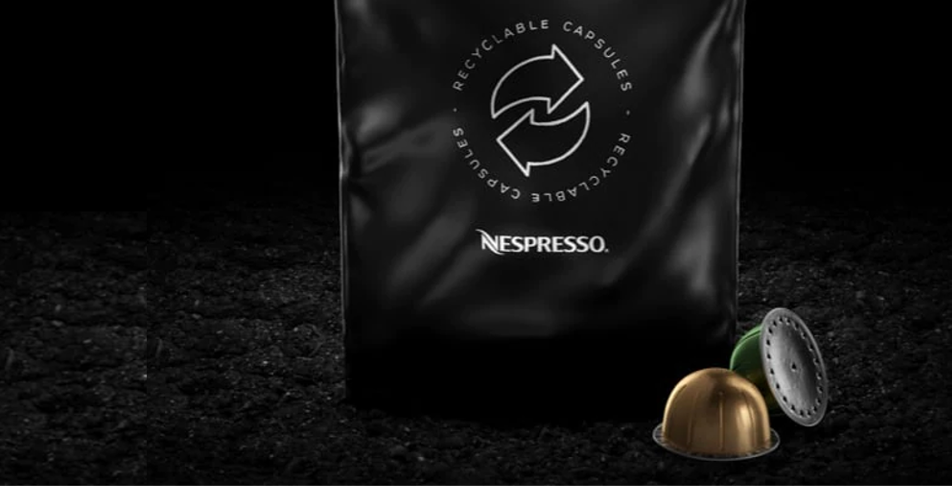 While single-serving service coffee machines are convenient and quick, the single-use pods often end up in landfills and can take over 500 years to break down. In 2018, only 9% of plastics generated in the United States were recycled and plastics made up 18.49% of all material that ended up in landfills.
Nespresso recognized this issue and created its capsule-recycling program in 1991 to reduce the company's output of single-use plastics. This initiative has evolved to operate worldwide and include partnerships with companies like UPS and Ag Choice Organics Recycling that help to make recycling even more accessible.
The Material
Nespresso manufactures their capsules out of aluminum, a naturally-occurring material that is not just 100% recyclable but infinitely so, which allows Nespresso capsules to be turned into new capsules or a variety of other everyday objects. On top of its environmental benefits, aluminum is very protective and lightweight, two properties that help to guarantee freshness, taste, and quality of the coffee grounds inside of the capsules.
The Program
Today, the Nespresso capsule recycling program includes over 120,000 collection locations around the world. This allows around 90% of all Nespresso customers to have a recycling solution near them. Nespresso makes recycling easily accessible by allowing customers to add free Nespresso recycling bags to their order. Customers then have options for recycling the capsules: bring the used capsules to a collection point, drop them off at a Nespresso Boutique, or mail the filled, prepaid recycling bags using UPS or another postal service. Customers can easily find a recycling drop-off location near them using the Nespresso app or website.
The Process
Many recycling facilities around the world, such as Ag Choice Organics, receive used and collected capsules at their facilities and carry out the recycling process. The staff at the facilities begin by sorting the capsules from the recycling bags. The machinery then takes over to separate the grounds from the aluminum capsules, heat the capsules to melt off the plastic coating, and then bale the pure aluminum. The bales are then shipped off to another processing facility to be melted and transformed into new material ready for reuse. Although the aluminum capsules seem to be the star of the show, the used coffee grounds do not go to waste either. After being separated from the capsules, the coffee grounds are transported to a compost site where they are composted into nutrient-dense soil and even turned into green energy.
The Impact
By using a Life Cycle Assessment (LCA) to measure the carbon footprint of their products, Nespresso calculated that since 2009, they have "reduced the carbon footprint of every cup of Nespresso by almost 20%." Nespresso is dedicated to sustainability efforts and aims to use 80% recycled aluminum for manufacturing of all their capsules by the end of 2021.
2020 has seen an increase in consumer demand for sustainable packaging and environmental impact awareness. This trend is essential for the Consumer Packaged Goods industry and Nespresso not only provides a great example of how to make sustainable packaging for their products but an example of how to make the recycling of their products easy and convenient for their customers.
It is true that sustainable, recyclable packaging is only positively impactful if consumers actively participate in the recycling process. Nespresso does a great job of advertising their sustainability efforts, educating their customers, and providing an easy and accessible way for their customers to contribute.
Shout out to Nespresso for their proactive approach to sustainable packaging!