Sustainability Shout Out: Michelin Commits to Eco-Friendly Tire Recycling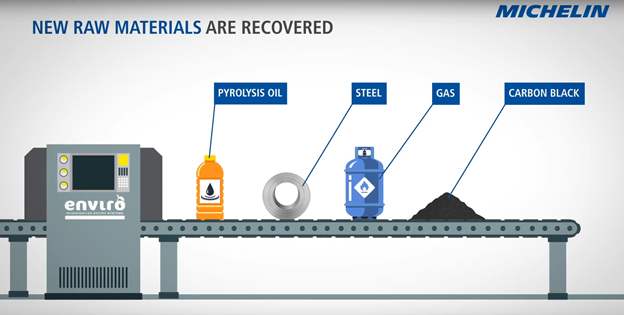 Michelin, a global tire manufacturer, will invest $30M to build their first end-of-life tire recycling plant as a joint venture with Scandinavian Enviro Systems (Enviro).
Each year about 1 billion tires reach their end of life. As part of Michelin's "all-sustainable" vision, they have been searching for an eco-friendly solution that contributes to the circular economy. This initial recycling plant will enable Michelin to offer a comprehensive recycling solution that meets those goals. The solution will use the pyrolysis technology patented by Enviro. This technology recovers high-quality raw materials like carbon black, oil, steel and gas from end-of-life tires.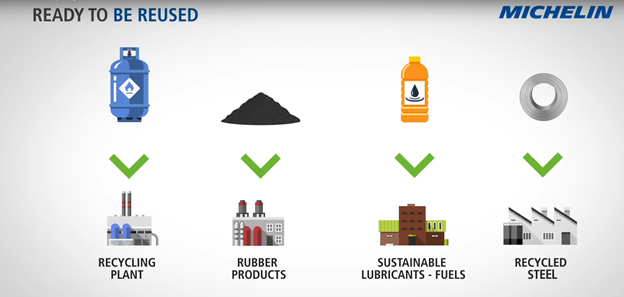 How it will work:
Collect end-of-life earthmover tires from customers
Reuse 90% of outputs in new production chains, such as rubber product and lubricants
Use the remaining 10% of outputs as an energy source for the plant
The plant will be built in Chile and construction begins this year. Through contracts with its customers, when the plant is complete, they expect to recycle no less than 30,000 tons of tires yearly—nearly 60% of scrapped tires nationwide. This strategy is an improvement on the typical "if you build it, they will come." They have ensured that they will have vital inputs and are currently in talks with Chilean miners to also sign contracts.
Shout out to Michelin for using its industrial expertise to help scale up Enviro's technology enabling the circular economy of the future.