Sustainability Shout Out: Lego Redesigns Their Famous Brick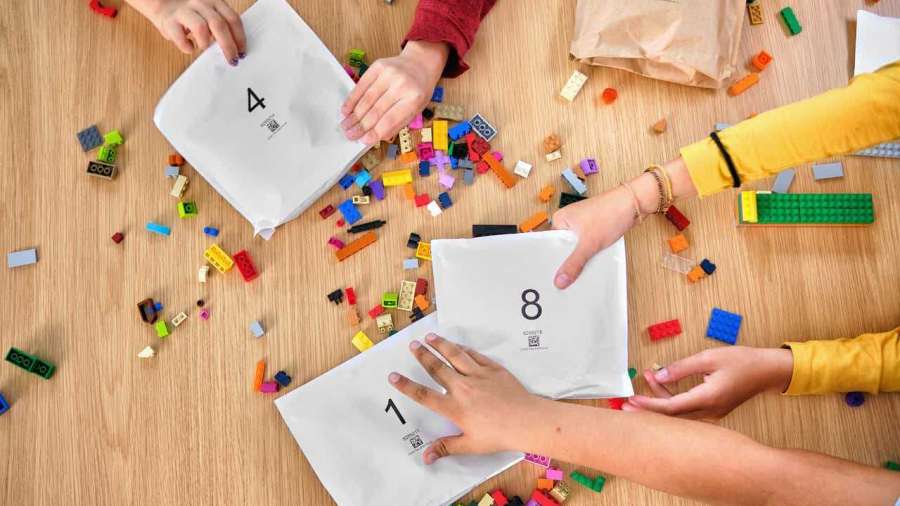 Consumers are increasingly seeking out products that prioritize environmental sustainability and responsibility. Research has shown that customers show more brand loyalty for products that they feel they can enjoy responsibly. As consumers opt for more eco-friendly brands, the industry has diverted their focus to further their sustainability initiatives. In food service and manufacturing, companies have aimed to reduce plastic by eliminating straws and developing biodegradable packaging for their products. This is true for the toy industry as well; major brands such as Hasbro and Mattel have announced sustainability goals to reduce plastic and maximize recycled materials.
Sustainable Goals and Progress
Lego has made strides in their sustainability initiatives as well and invested over $400 million dollars in advancing research and innovation to support these goals. In addition to achieving carbon neutrality by 2022, Lego pledges to make all packaging and materials sustainable by 2030. Lego has already begun tackling these initiatives by supplementing their energy consumption with solar at their factories and packaging their bricks in paper bags instead of plastic.
Innovating a Classic
The main challenge Lego faces is reducing their dependency on plastic. While other companies can eliminate extraneous plastic, Lego's product is plastic itself. Lego bricks are currently made out of acrylonitrile-butadiene-styrene (ABS), a petroleum-based thermoplastic that is popular for its durability and vibrancy. While ABS is recyclable, ultimately it is still made of fossil fuels. It also requires high energy consumption and generates high smoke emissions to produce.
Because Lego wants their new bricks to be compatible and indistinguishable from their old ones, they are undergoing a rigorous test and research process to find sustainable and renewable materials that won't sacrifice quality. Not only is Lego performing tests to ensure strength and durability of their toys, but they are also searching for materials that can be as colorful and glossy as the iconic toy many of us grew up with.
Lego Looks to Nature
In its search for reusable materials, Lego has looked to nature to source their new bricks. Biomimetics or biomimicry, the study of nature to influence design, has become more popular in practice as companies synthesize biological compounds to develop sustainable materials. There are naturally occurring materials such as spider silk, which can have a tensile strength stronger than steel. Limpets, a type of snail (yes, snail!) have teeth that are classified as the hardest biological material on the planet and are excellent at reinforcing softer materials to enhance durability.
Lego has already begun releasing kits that include bricks made from polyethylene, a material that is sustainably sourced from sugarcane. As of 2020, these plant-based bricks accounted for 2% of all bricks. Lego will continue to innovate and collaborate with material researchers and sustainable organizations to improve their timeless products.
Congratulations to Lego for their hard work!