Sustainability Shout Out: Green Toys Makes Recyclable Toys with Recycled Plastic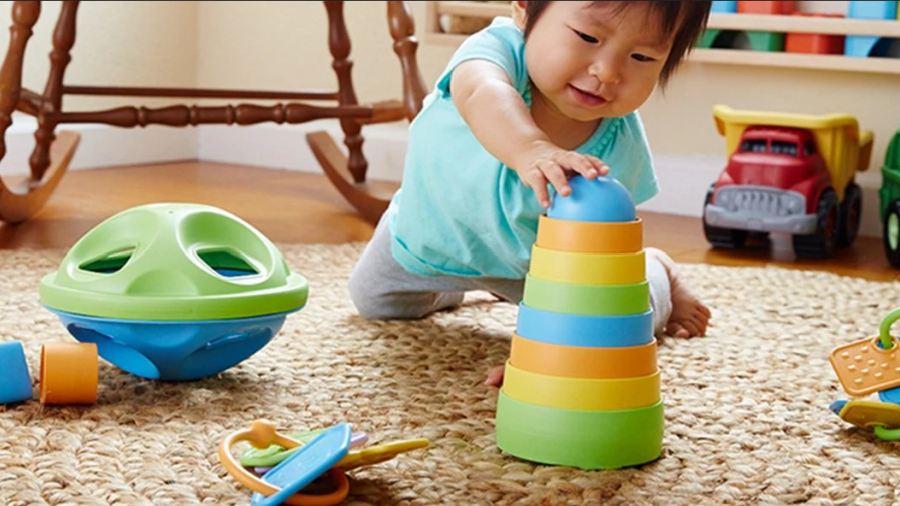 A shout out to Green Toys, a California-based toy company, for changing the way that parents look at plastic toys and the environmental impact they leave behind. Green Toys uses post-consumer #2 plastics, high-density polyethylene (HDPE), mostly from milk jugs. It is food-safe and durable material can be molded into toys.

United Nations Environment Programme found, in 2014, that of all sectors they investigated, toy companies used the most plastic in products per $1M revenue of all sectors investigated. With 90% of the toys being made out of plastic and a global toy market over $90B, the environmental impact of toys is massive.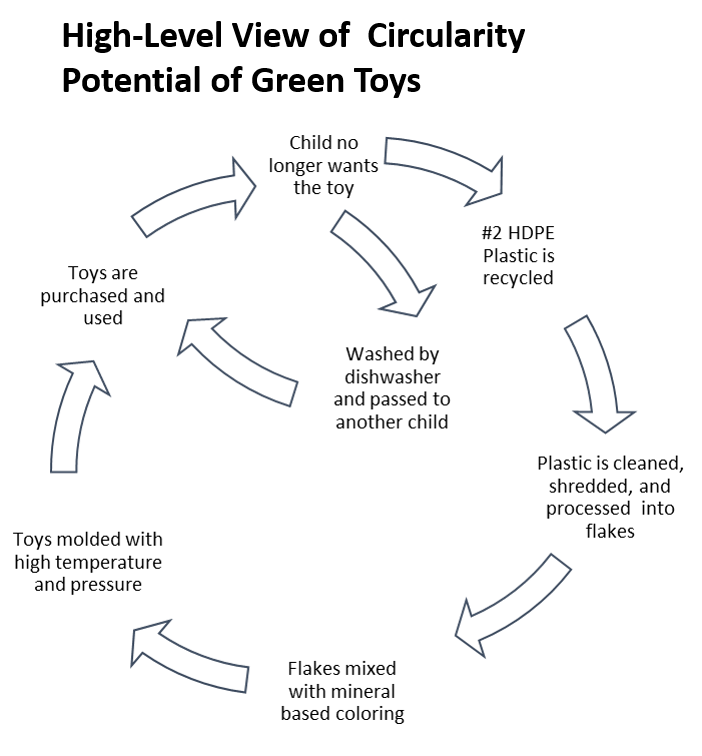 Green Toys are designed for sustainability using digital tools like 3D modeling. They design out any materials are not recycled, eliminate materials that will stop the toy from being recycled. They design in more eco-friendly materials. Digital tools and machinery allow them to assemble the toys without any metal or wood which keeps the product recyclable – when a child is done using it, throw in a dishwasher pass it on to another kid, or throw it in the recycling bin.
The focus on green materials extends to packaging. The recyclable cardboard packaged is engineered so each toy has no twist ties, cellophane, or plastic. Consumers can recycle every component of their purchase – from the toy itself to its packaging.
Each pound of recycled milk jugs they use saves enough plastic to power a laptop for a month. With over 107 million jugs of milk recycled, Green Toys shows that companies can use digital tools in combination with engineering processes and local materials to turn every day used items into fun and safe kids toys.