Sustainability Shout Out: Bridgestone Rubber Yield Can Bounce Back with Big Data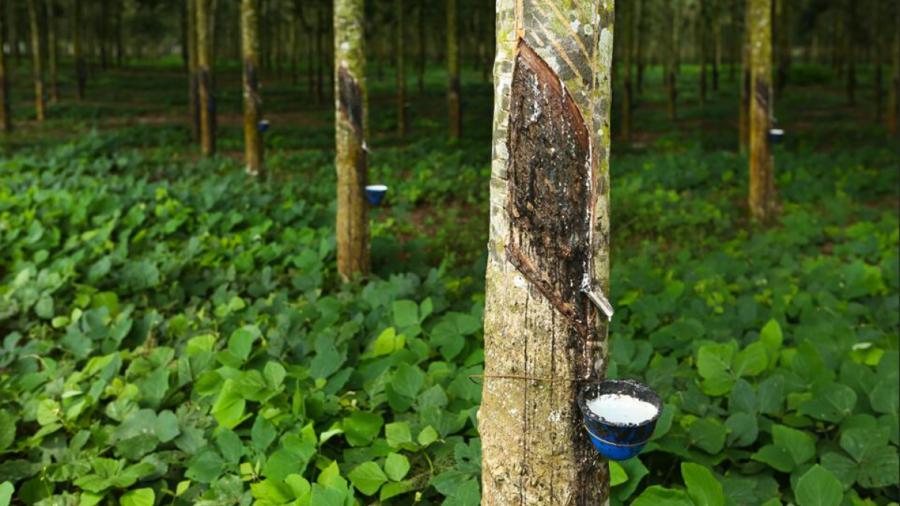 Shoutout to Bridgestone Corporation – the world's second-largest tire and rubber company is harnessing the power of digital technology to ensure the future of its raw material supply while contributing to advances in sustainable rubber production.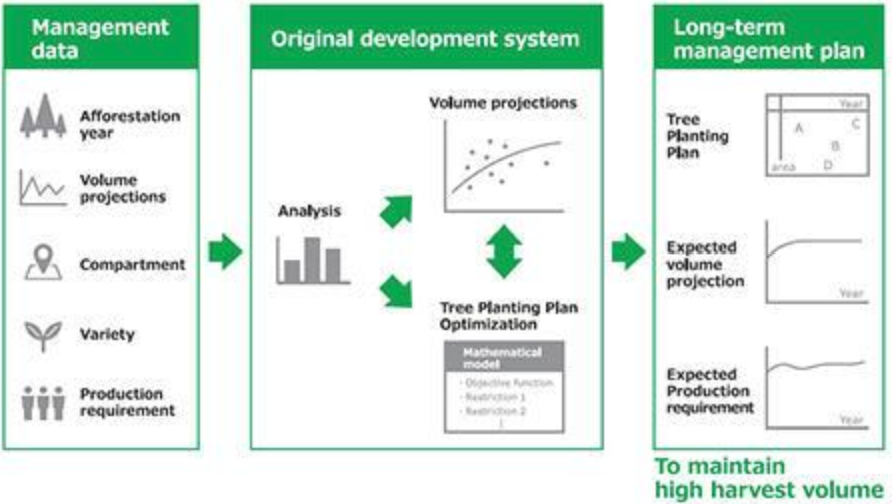 Under the Hood
In January, Bridgestone announced it has developed a system that will contribute to higher yield at rubber farms by utilizing big data. The system is designed to seek an optimal planting plan that will improve and stabilize Para rubber tree plantation yield over the next 30 years.
The mathematical model incorporates information around soil health, disease management, and clone potential of trees and is used alongside yield projections from rubber tree farm data. Together, the system, which uses mixed-integer programming, can inform how to plant clones of trees in a way that optimizes natural rubber productivity.
Response to Supply and Demand
By 2050, the world population is projected to exceed 9 billion; the number of cars is projected to reach 2.4 billion, and by extension, the material needed for tire production will continue to pose an increased demand on natural resources (cars comprise the biggest share of the global rubber market). Bridgestone, having claimed 14.6% of the global tire market share in 2019, recognizes its shared part in addressing climate change, resource depletion, and biodiversity loss at the intersection of rubber production.
The global supply of natural rubber has not always kept pace with demand, as the often-variable price of rubber has historically been divorced from its production cost. Most recently, this translated to rubber shortages and low inventories in the period following the Covid lockdowns of 2020 but has also been linked to deforestation when rubber experiences price spikes and planting demand spikes in tandem. Optimizing rubber tree plantation yield may help insulate Bridgestone from this variability while decreasing the environmental impact of the need for more rubber farms.
Identify Future Challenges
Para rubber trees (Hevea brasiliensis) are the main source of natural rubber for tire production but may be at risk in the future. Though they originated in Brazil, the trees haven't been grown there commercially since the South American leaf blight destroyed the country's entire Para population, and consequently its rubber industry, in the early twentieth century. Currently, rubber is primarily grown in Southeast Asia, but the monocultural tree population is now at similar risk of disease (potentially exacerbated by climate change-induced droughts and flooding).
Set Sustainable Milestones
Bridgestone, which turned 90 this year, recognizes such environmental issues as a significant risk and has outlined strategic milestones on the way to ensuring a healthy environment for current and future generations. Central to the corporation's Milestone 2030 goals is the imperative to decouple economic growth from the impact on the environment and growing resource consumption.
Bridgestone defines sustainable materials as those that come from resources with a guaranteed continual supply; those that are usable as part of their business over the long-term; and those that have a low environmental and social impact over their lifecycle, from procurement to disposal.
To continue moving toward one of its objectives of reaching 100% sustainable materials, Bridgestone is looking to digital technologies to achieve sustainability for its business while reducing environmental impacts. Leveraging big data can help to create this change, cutting costs for the business and boosting long-term profitability even in a future in which access to certain resources may become limited.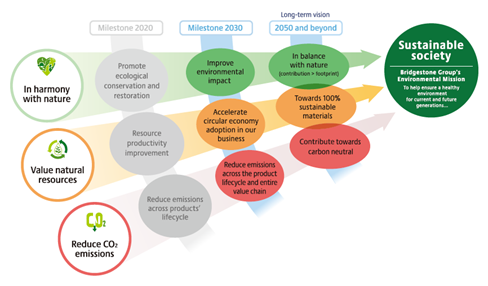 Engage in Creative Innovation
Innovation is paramount to achieving sustainability objectives. In addition to its new rubber tree plantation data model, Bridgestone has been advancing research around what has been referred to as the "gateway to a domestic North American rubber industry": guayule, an evergreen shrub indigenous to North America. Bridgestone produced the first tire using guayule in 2015, from plants grown on its experimental plot in Arizona.
To continue responding to complex environmental challenges as they intertwine with long-term profitability, businesses may increasingly need to take a multi-pronged approach.
Kudos to Bridgestone for employing digital technology and big data in their multi-pronged approach to this innovation challenge!