Sustainability Shout Out: Bite. Sustainable, Plastic-Free Toothcare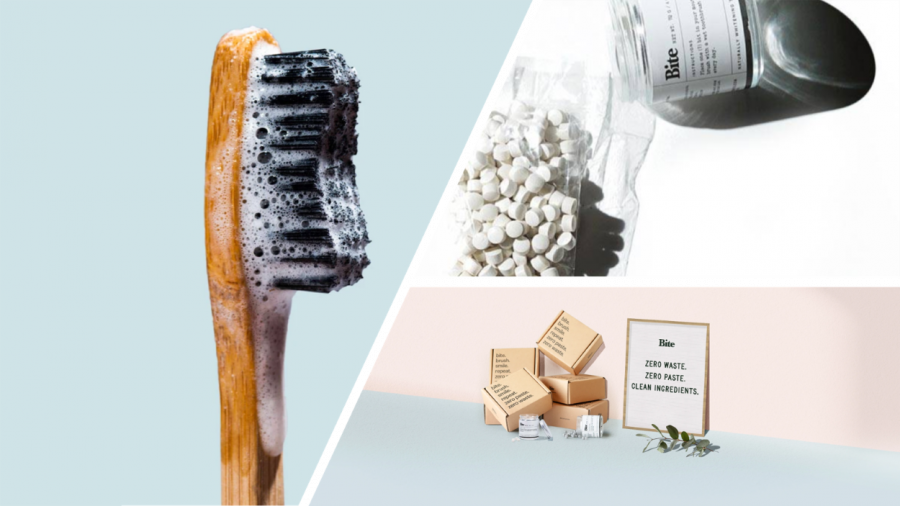 The Bite is a company founded on two questions. Why does toothpaste come in plastic tubes and what exactly are we putting in our bodies when we brush our teeth?"
Founders Lindsay McCormick and Asher Hunt designed an all-natural, gluten-free, cruelty-free, vegan-friendly and plastic-free oral hygiene company. Currently, they are an online direct-to-consumer brand. The "toothpaste" is a tablet. Just bite on the tablet, wet your toothbrush and brush as normal.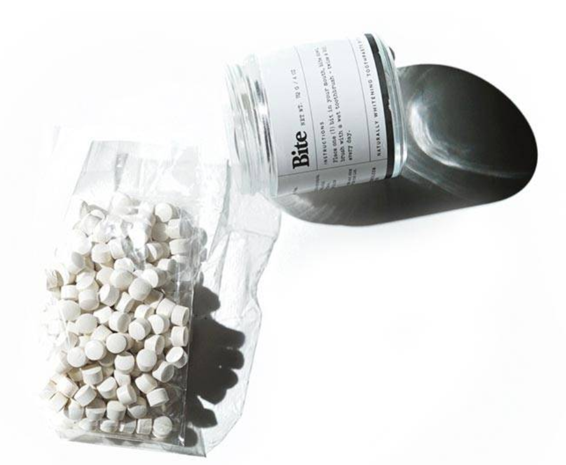 The ingredients are simple and do not contain materials of concern and use only recyclable, biodegradable or compostable materials.
Tablets contain all-natural, sustainable ingredients.
The initial jar of the toothpaste tablets (they call bits) is a refillable glass jar with an aluminum lid.
Primary packaging for refilling the jar is a 100% home compostable pouch made from FSC managed forests.
Even the toothbrushes are made in 2 pieces. The bamboo handle is compostable and reusable, but the bristle portion is not.
Shipping packaging is more sustainable because it uses post-consumer and recyclable cardboard packaging with paper tape and recycled kraft fill.
Shipping methods are also more sustainable. They do not offer rush shipping and use the US Postal Service. According to MIT, this has a lower carbon footprint than express delivery and brick & mortar stores.
Learnings
This small direct-to-consumer company is attempting to re-invent oral hygiene with sustainable practices. Many larger companies have sustainability targets—especially around waste reduction. Targets like "reduce virgin plastic by 75% before 2030" frequently seem clear to those drafting these targets. In practice, however, admirable targets such as these may imply limitations to acceptable change or imply a desire for incrementalism to the product teams. Using the virgin plastic target as an example, a product team may deliver the same plastic container using recycled plastic. This is fine, but what if you reshaped the bottle? Could you lower transportation costs and greenhouse gas emissions?
Targets are good, but targets are not a product sustainability strategy. A product sustainability strategy helps translate corporate sustainability strategies to products. A well-considered strategy includes space to consider the full-value chain impact, to break traditional product forms and to discover the exciting breakthrough innovation that seem to elude larger companies.