Saluting Innovation @ Alaska Airlines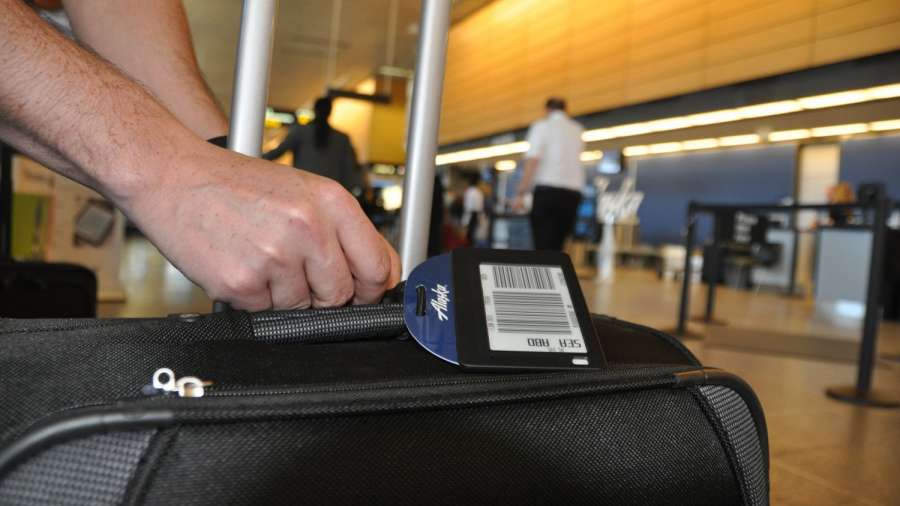 Saluting innovation at Alaska Airlines for finding new ways to make traveling with baggage easier and more convenient. With 39 million passengers and 1,200 daily departures, Alaska Airlines is currently exploring electronic baggage tags to improve the air travel experience and reduce check-in time.
Whether you travel every week or only brave airports occasionally, sometimes there is no way to avoid checking a bag. With Alaska Airlines' electronic baggage tag, customers can save 5-20 minutes and enjoy a speedier arrival at their departure gate—a great improvement over today's typical baggage checking system that can result in lengthy airport waiting times.
The tag, designed by Vanguard ID Systems, is small, reusable, and equipped with Bluetooth technology and e ink screens. It can be easily attached to baggage like a typical tag and has a 2-year battery life, meaning it rarely needs to be recharged. What makes this innovation particularly effective, though, is its integration to Alaska Airlines' smartphone application. This gives travelers the ability to update the tag's information for each trip via the application check-in process. Electronic-tagged baggage can then be readily dropped at an Alaska Airlines counter, expediting the baggage checking process. With capabilities for even more functionality, this tag enables both current and future opportunity for implementation of additional value-added customer services.
Alaska Airlines has continued expanding its customer trials with the electronic baggage tag this summer and we look forward to the results. With the unpredictability air travel can bring, we salute Alaska Airlines for pursuing customer-centric technologies to ease travel hassles and improve our flying experience.
---
Read More InnoSalutes
Innovation comes in many shapes and sizes. Stay informed about the latest and greatest innovations happening in the world as our team salutes our favorites and uncovers what makes them authentically innovative. Click here for more #InnoSalutes