Retail Innovation Shout Out: The Smart Cup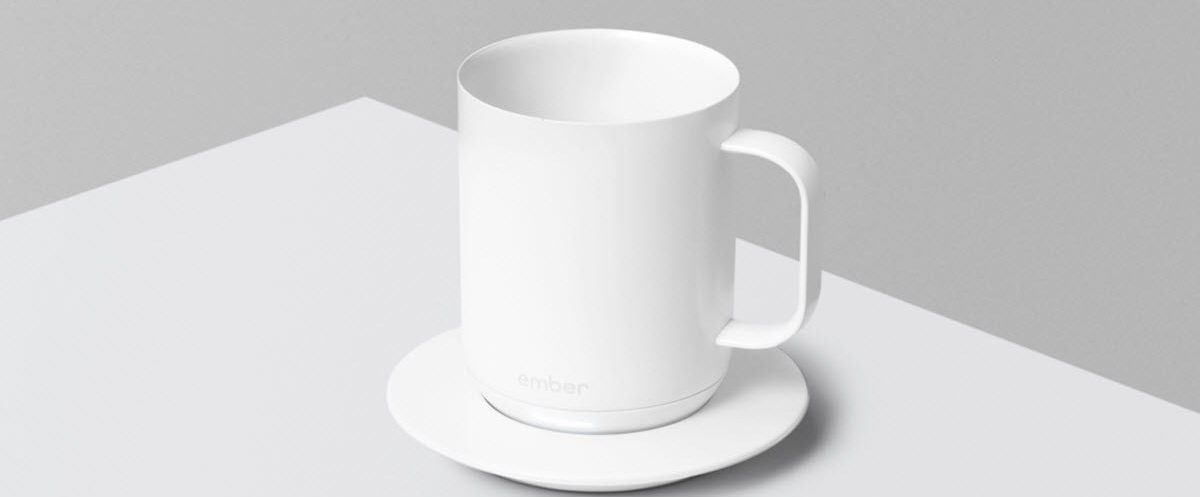 Everyone's been there - making a cup of coffee and then having to leave the table for some reason. On your return, surprise, you are sipping on cold coffee. Ember – the self-heating ceramic cup – is here to take the pain away of requiring an immediate refill.
Ammunition Group partnered with Ember
, a design-led temperature control brand, to continue changing the way we eat and drink through temperature control. The cup's design is nothing from outer space; it weighs and looks like your classic white ceramic cup, but when linked to your phone, it keeps beverages at a desired temperature for up to 8 hours.
The setup works like any Bluetooth device: download an app, turn on the cup, and pair. The app allows you to adjust the temperature, save settings, and switch between Celsius and Fahrenheit. Once your drink has reached the preferred temperature, the app will notify you. It also includes a 'Personal' feature which is a customizable LED light at the base of the cup so you can identify it. To continue heating without interruption, it comes with a charging coaster, making it a seamless sipping experience.
Ember's previous success was a temperature adjustable travel mug that made the contents hot or cold on the go. New projects include temperature-controlled plates, serving ware, and a baby bottle. Ember's mission is to bring adjustable temperature to everything in your kitchen.
---
Like this Blog?
Read more Retail Innovation Shout Out blogs and join the conversation!