Retail Innovation Shout Out: Target Makes TV and Print Ads Interactive with Shazam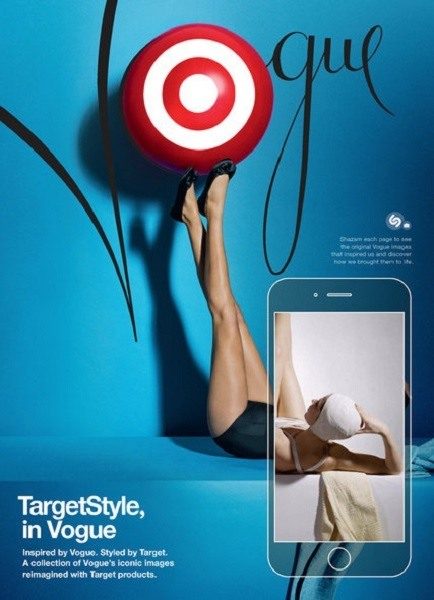 In the September 2015 issue of Vogue, Target partnered with Shazam to provide users with direct access to the products featured in its 20-page insert. Using the Shazam app (with new visual recognition technology), readers could point their phone's camera at an ad, and the app would link them to additional product information online. Target has also leveraged Shazam in its TV advertising. One of its new primetime commercials invites viewers to "Shazam to Shop Now" by using their app to pull up a Target page featuring products from the commercial.
Retailers have long struggled to bridge the gap between offline ads and online stores. With Shazam's technology, Target has found a way to increase user engagement with their print and TV ads and drive traffic to their website. Whether TV viewers or magazine readers will adopt this new approach to advertising remains to be seen. But Target and Shazam have found an innovative way to bring traditional modes of advertising into the digital age.
---
Like this Blog?
Read more Retail Innovation Shout Out blogs and join the conversation!