Retail Innovation Shout Out: Tailored Brands Transforms the Online Experience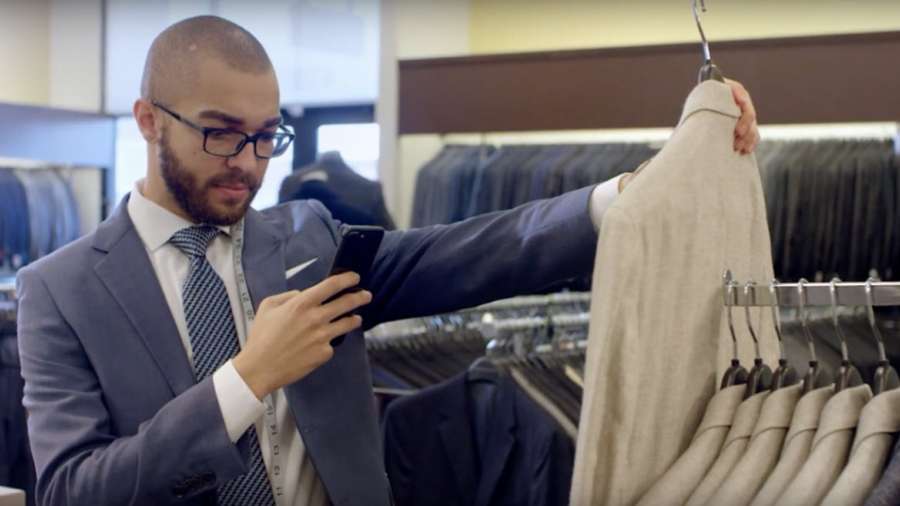 This Spring, the parent company to Men's Wearhouse and Jos. A. Bank, Tailored Brands, plans to launch a completely transformative experience to online customer service. In partnership with a startup called Hero, Tailored Brands will be going live with Men's Wearhouse LIVE! and Jos. A. Bank LIVE! where they will be connecting online shoppers with in-store sales associates.
The in-store sales associates will be armed with a smartphone that allows them to message, video chat and send photos of products to online customers located nearest to them directly giving that customer the in-store treatment without physically being there. The sales associates will even be paid commissions for online orders the same way they do for in person sales. The customer will also be able to rate their experience with the sales associate after a purchase in the same way you can rate an Uber Driver to ensure that the associates are always providing their best service.
At a company meeting in Las Vegas recently, Benjamin Baum, the company's chief digital officer, stated that,
"Men have low confidence in the virtual shopping experience, and as a result, conversion rates are low across the board, especially for tailored clothing."
The company launched a pilot program over the 2017 holiday season. During the pilot, they experienced a significant improvement in their conversion rates proving that when connecting an online shopper with an in-store associate, an online shopper is more likely to buy an item. With an aggressive rollout plan, Tailored Brands is expecting to see a shift in men's confidence levels with their virtual shopping experiences.
---
Like this Blog?
Read more Retail Innovation Shout Out blogs and join the conversation!