Retail Innovation Shout Out: Smart Luggage Keeps You Connected While Traveling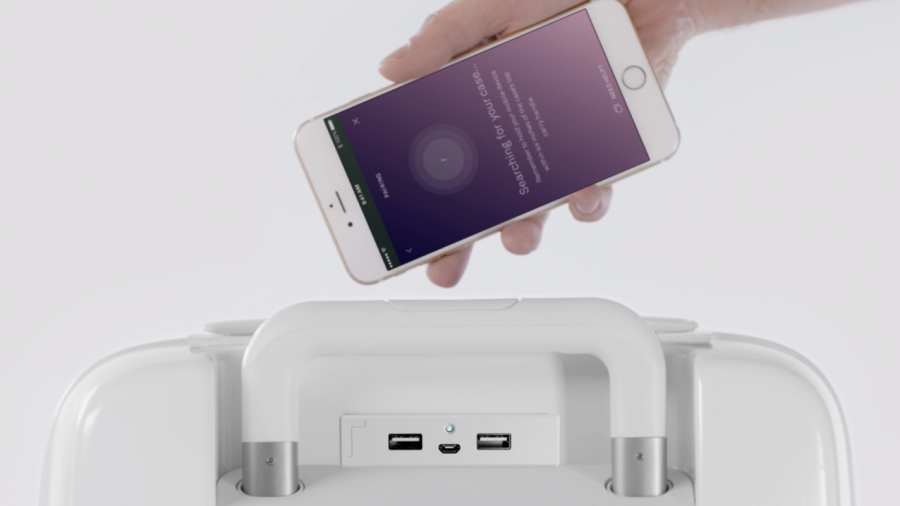 It's the end of a long day and an even longer week. You've finally made it to the airport and fought through security, only to find that the terminal is packed with people. You still have a few emails you want to send out before the plane leaves and your phone battery just dipped below 10%. Of course there's nowhere to sit near an outlet and your forgot to pack your portable battery pack this week. If this sounds like a familiar situation, then the new Raden suitcase is ideal for you.
With the goal of "making one perfect polycarbonate suitcase," this new offering includes built-in technology to create a seamless travel experience. Not only does the Raden suitcase include a TSA-approved battery that can charge phones or other USB-connected devices, but it also has weight sensors and Bluetooth to gather information from proximity sensors. By downloading the Raden app, you can view information about the location of your bag, security check-in wait times, weather, public transportation and flight details. The app can pair up to 10 bags.
Although Raden's aim is to be the leader in "Smart Luggage," they are not the only company working to add their cases to the Internet of Things (IoT) bandwagon. Samsonite is working on a line of cases called "GeoTrakR" that include a removable tracking device. Tumi has recently announced a wireless tracking device called the "Tumi Global Locator" that is set to be released in the second half of 2016; Rimowa is debuting a bag that travelers can check with their airline from an app on their phone. As the IoT continues to grow into new areas, the real question is - will consumers buy-in on the need for what has traditionally been seen as a utilitarian item, becoming another piece of technology in their lives? Raden certainly thinks so, but it will be interesting to see what the market says.
---
Like this Blog?
Read more Retail Innovation Shout Out blogs and join the conversation!