Retail Innovation Shout Out: SoftWear Automation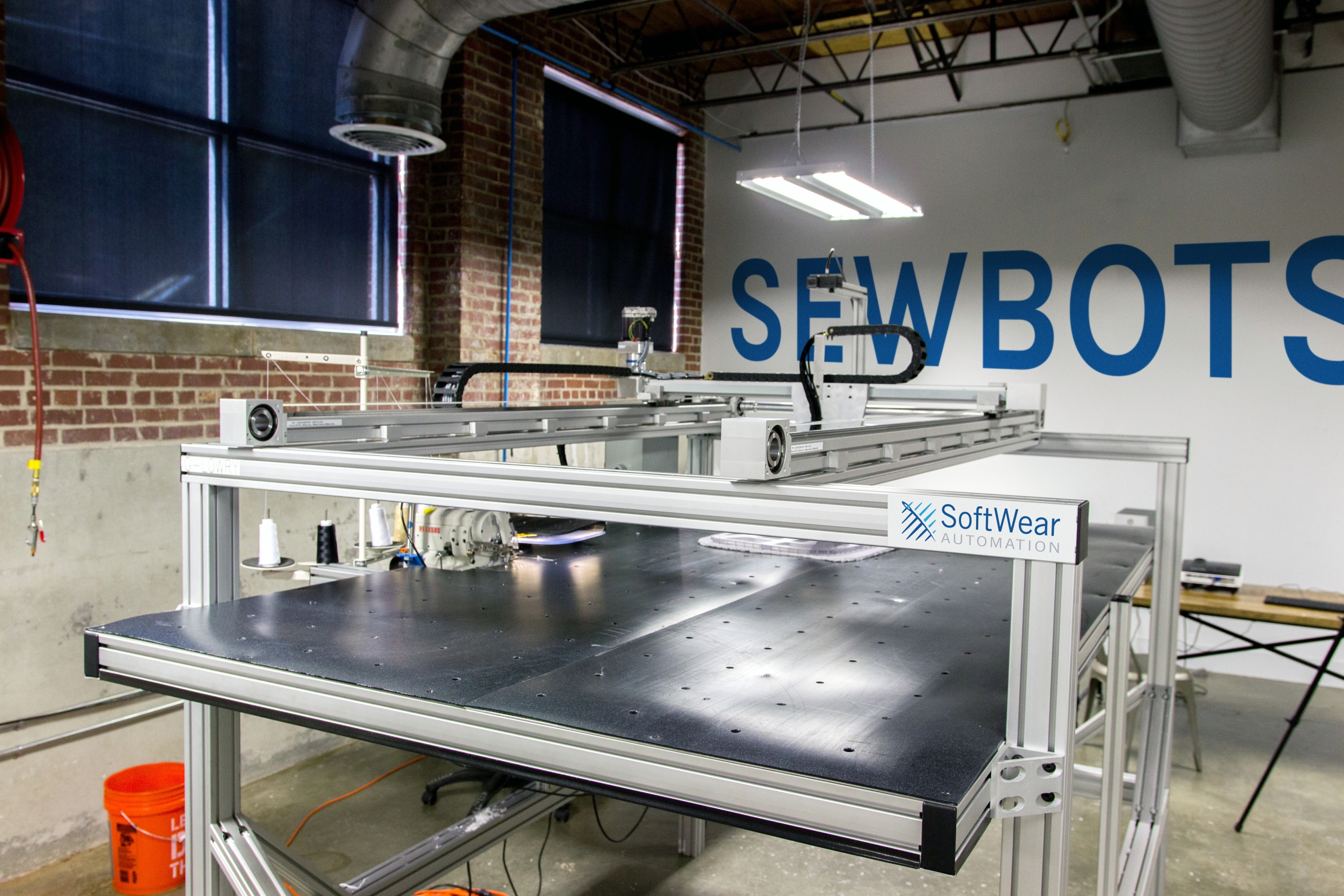 I recently attended the PI Apparel show in Long Beach, CA and was fascinated by the demonstration taking place at the SoftWear Automation booth. I spoke with their Chief Commercial Officer, Pete Santora, about how their innovations are disrupting the apparel/footwear/home goods manufacturing industry. By applying machine vision, robotics and computing to the production of basics, this robotic sewing company can dramatically lower the manufacturing cost and time to produce, say, a T-shirt. If it takes from $1 to $1.20 to produce a T-shirt in the USA today, their fully automated SEWBOT® workline can deliver it for around 33 cents, with only one person involved vs. up to the 10 production workers that are typically required. They can even compete with the landed cost of about 50 cents for a T-shirt imported from China.
At the heart of their innovation is the machine vision that can 'look' at a pliable item like fabric and see how it distorts. If there is a wrinkle detected, the connected robotic devices can spread out the fabric to eliminate the wrinkle and allow for the automated sewing to take place. They report up to a 50% boost in production with this process.
Originally supported by the Defense Department Advanced Research Projects Agency (DARPA) and the Walmart Foundation, coupled with years of research and development at Georgia Tech, SoftWear Automation provides a solution to brands and retailers running out of lower cost foreign sourcing markets and a desire to bring production closer to their customers.
---
Like this Blog?
Read more Retail Innovation Shout Out blogs and join the conversation!