Retail Innovation Shout Out: Silicon Valley Reinvents Retail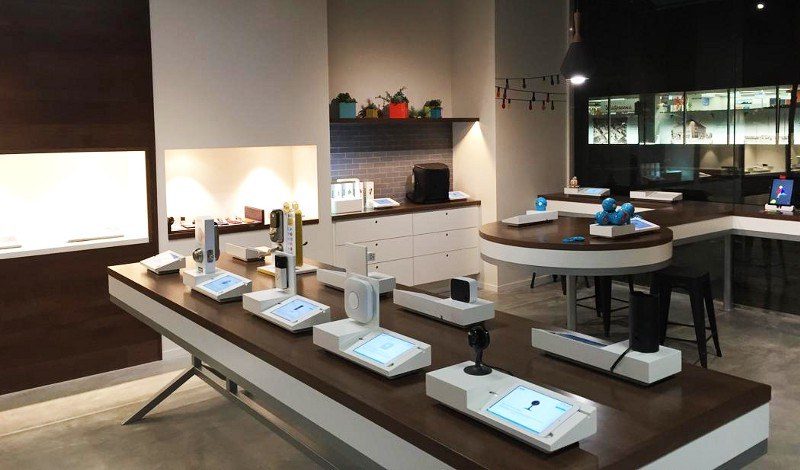 We had the pleasure of recently speaking with b8ta CEO and co-founder, Vibhu Norby. An engineer who most recently came from Google's Nest, Vibhu has created a 1,400-square foot 'store of the future' in Palo Alto, right in the heart of Silicon Valley. After realizing how many new and innovative products, especially those that leverage the internet of things (IoT), were unable to find retail space in order to get access to consumers, he created a new business model that leases table space in the b8ta store for emerging brands to showcase their innovations. Merchandise may include products found in other stores as well as products unique to b8ta.
Vendors pay for display presence, which also gives them access to b8ta's expert store team—known as b8ta testers—who help customers with questions and demonstrations. The products are all featured out-of-the-box and available for demo while nearby tablets provide product information and videos. Vendors get real-time data on metrics such as store traffic and customer engagement with the product. The vendor controls the pricing, merchandising and marketing of the product.
Vibhu believes that the future of retail in today's online-focused world is to offer more than stacks of boxes on a shelf; he believes retailers should provide an immersive environment where the customer can discover, learn, and try these emerging products. b8ta combines a new business model with an innovative customer experience to bring us new products which we may otherwise never see in traditional retailers. So far, the reaction from both consumers and industry experts leads us to believe this new concept has legs.
---
Like this Blog?
Read more Retail Innovation Shout Out blogs and join the conversation!