Retail Innovation Shout Out: Shop.org Selects Digital Commerce Startup of the Year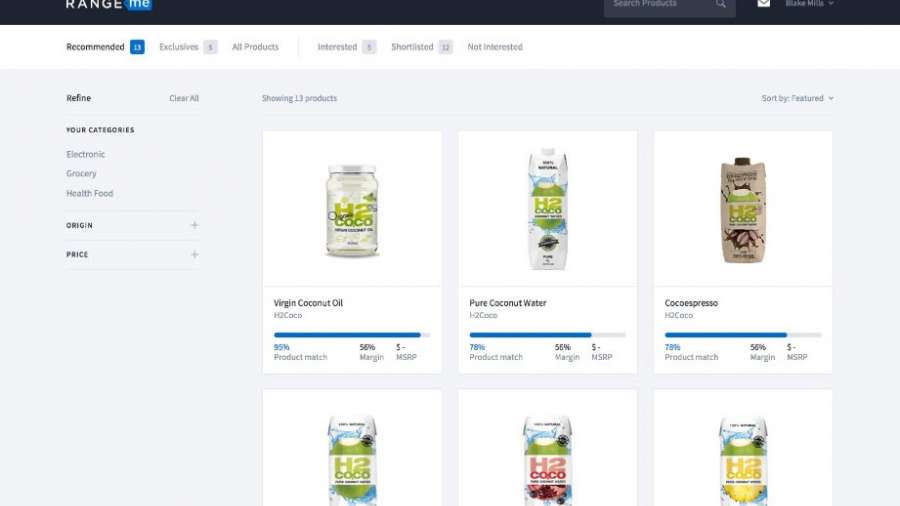 Retailers are increasingly recognizing the importance of becoming digital – that interface between technology and strategy.
Shop.org selected the 'Digital Commerce Startup of the Year' during last week's Retail Digital Summit in Dallas. Multiple applications were submitted but only three finalists were selected: imageSurge, Netra and RangeMe. From transforming the physical storefront, to using visual intelligence, to providing a platform to discover product innovations, these three firms will likely alter the retail industry.
The CEOs of each startup gave a one-minute pitch to retail industry leaders to explain why their product or idea would become the biggest disruptor of the year. The ultimate 2016 winner was RangeMe. The company offers an innovative online platform designed for suppliers and retailers. This offering solves a real pain point in the industry: streamlining the discovery process so that suppliers can offer their products (especially emerging brands) to the right people, and buyers can minimize the time-consuming process of finding product innovations. According to Nicky Jackson, Founder and CEO of RangeMe, a study demonstrates that 93% of retailers agree that new product innovation is the industry's #1 problem.
RangeMe entered the United States last summer and now features more than 30,000 products from more than 7000 suppliers. Target, Jet.com, Heinen's Grocery Store and Lucky Vitamin are among the companies that have signed up. We are happy to see a startup like RangeMe being recognized for finding a high-value interface between technology and strategy, and using it as a medium for small and large businesses alike to thrive.
Click here to watch a short clip from the conference.
---
Like this Blog?
Read more Retail Innovation Shout Out blogs and join the conversation!