Retail Innovation Shout Out: Samsung's New Retail Space Doesn't Sell Products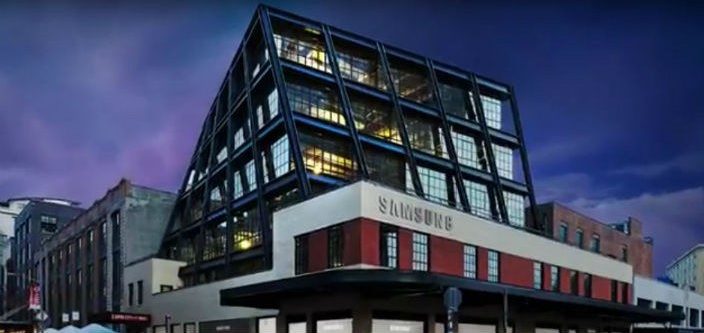 Samsung has just opened Samsung 837, a 40,000 square foot flagship space in the Meatpacking district of NYC (named after its address on Washington St). Calling this space a "store" would be misleading because Samsung does not actually sell any products here. Instead, the company is describing this new retail concept as a "digital playground and cultural experience center." Samsung 837 is in part an event space that will host launch parties, film screenings, meet-and-greets, art installations, and other events connected to the company or its technology partners. It also has a customer support area where existing Samsung customers can bring in their products for troubleshooting help and attend workshops that teach them tips & tricks on the latest devices. Visitors can also try out new Samsung products before they are available in stores, experience Samsung's virtual reality headsets on moving 4D chairs, or stop at the café for a caffeine break.
Opening a large retail space with no products to sell, in a neighborhood with notoriously high rents, demonstrates the company's willingness to take a risk and try out a new concept. In an era where people are making more of their purchases online, Samsung is using the 837 space as a way to build its brand and engage consumers on a new level. The question is whether this will pay off or whether it will become simply an expensive tourist attraction in a busy part of NYC, with no financial benefit to the company. If it does succeed, companies that are currently struggling to innovate their in-store experience may follow suit and try out new retail spaces that are less product-focused and more experience-focused.
---
Like this Blog?
Read more Retail Innovation Shout Out blogs and join the conversation!